Latest Posts
Subscribe to this blog's feed

Wednesday, October 11 2023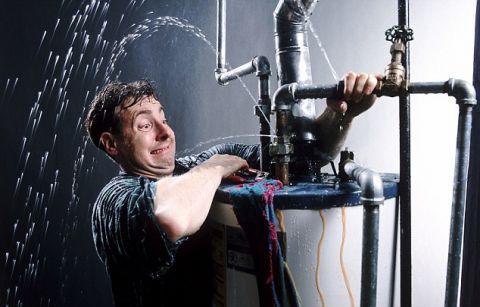 As the leading plumbing company in Bucks County, here at Barner Murphy Plumbing, we've seen it all! And one of the most common phone calls we get is from someone who tried to do their own plumbing and encountered a problem along the way.
Of course, there are a few small projects around the house that you may be able to do yourself, but if you are taking on a plumbing project, make sure to avoid these four common mistakes!
1. Not Paying Attention When Taking Plumbing Apart
Whether dealing with a leaky sink or a blocked drain, many people attempt to take apart their plumbing to solve the problem without calling a professional.
And one of the most common problems we hear about is that when doing so, people simply forget to pay attention and document how the plumbing was put together and cannot seem to get it back to the way it was.
So if you are taking your home plumbing apart, we recommend taking photos of the process and writing down notes as you go so that this doesn't happen to you.
2. Overtightening Connections
When connecting pipes, tubes, and fittings, one of the habitual mistakes amateurs make is overtighting the connections.
Overtightening can lead to cracks, leaks, and even breaks in your plumbing, so it's absolutely essential to follow the instructions correctly and tighten all connections gently.
3. Using the Wrong Connectors or Pipes
Another common error people make when DIY plumbing is to use the wrong connectors or pipes for a specific project.
Different pipes require different types of coupling to ensure they don't corrode. For example, a dielectric union is used to keep different kinds of steel from touching one another, and if you don't know what a dielectric union is, you're very likely to make a big mistake.
So it's wildly important that if you do plan to buy and install your own connectors and pipes you know what they're made of and how they need to be safely connected before doing so.
4. Not Turning Off the Water
Although it may sound ridiculous, the absolute most common mistake people make when doing their own plumbing without a professional is forgetting to turn off the water before they begin.
If you do not turn off the water, not only do you risk flooding your home, but it can also cause serious damage to the pipes and connections you're attempting to fix.
That's why it's extremely important that you locate the water main in your home and turn it off completely before doing any home plumbing projects.
It's important to understand that plumbing is a very difficult and delicate job and that there is a wide variety of things that can go wrong if you don't know what you're doing.
But if you decided to take on a project anyway and already made one of these or another plumbing mistake, don't worry. You can call us here at Barner Murphy Plumbing Inc. at 215-945-8560 any time, and we'll be happy to help.