Latest Posts
Subscribe to this blog's feed

Sunday, September 30 2018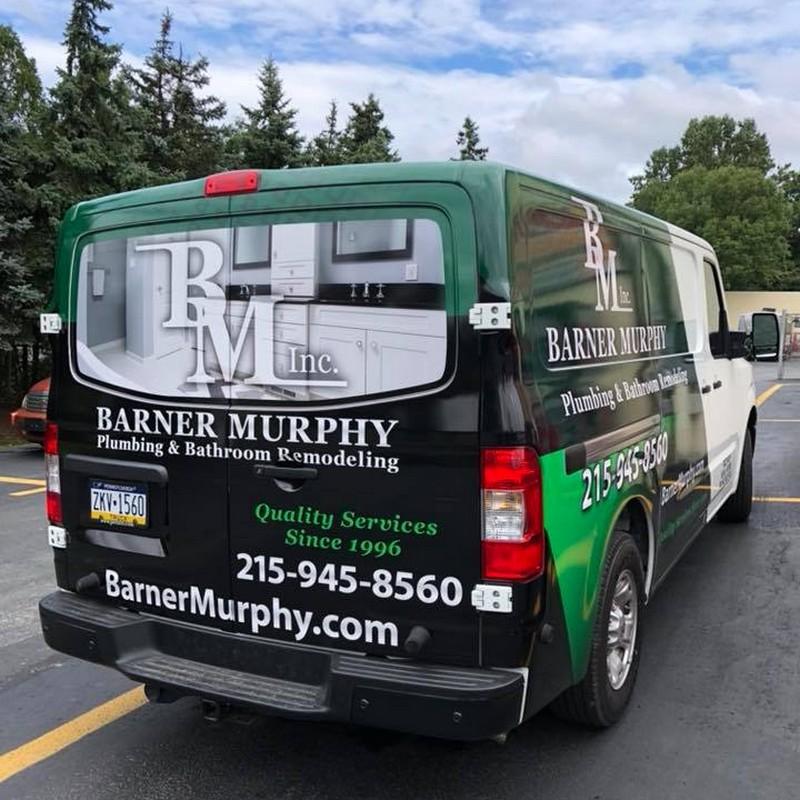 Barner Murphy Inc. is one of the best plumbing companies in all of Bucks County.
Located in Levittown, PA, we've taken plumbing maintenance to a whole new level with guaranteed quality workmanship and terrific customer service. Barner Murphy customers give top ratings and reviews, leaving comments like: personable and reliable, fair prices, quick response time, wonderful attention to detail, and would highly recommend.
And here's why:
1. We've got a wide range of plumbing and remodeling services
No matter the plumbing problem, Barner Murphy has you covered!
We offer services ranging from bathroom remodeling to heating system installations, and even complete plumbing installations for brand new constructions. We work with office buildings, residential houses, strip malls, medical offices, and more. We have the experience and skills necessary to take care of even the biggest plumbing jobs.
2. Clients keep coming back for more
When you're checking to see if a plumbing company is really top rated, the best indicator is customers' reactions. You want to be sure to look at both customer ratings and reviews. But most importantly, you want to know if customers would recommend the company to their closest friends and family.
This is why we publicly advertise that our work attracts second-generation customers. You know why? We truly do a job worthy of recommendation! Our clients are so happy with the work we get done, that they specifically let their friends and family know about it.
That's how you know a plumbing company is really worth its ratings.
3. Our online photo gallery will amaze you
If you're still wondering whether to hire Barner Murphy for your plumbing needs, take a look at our online photo gallery. The photos will impress you! The gallery includes real before and after pictures, of real projects Barner Murphy has worked on. This way, you know exactly the kind of work we do and exactly the kind of work you can expect.
The Takeaway:
Though it's not often at the top of one's priorities, plumbing is, in fact, a serious business. Because a poor plumbing job can result in massive ceiling cracks and water damage - all of which are costly and a major headache to deal with. Do yourself a favor and hire Barner Murphy, so you never have to deal with it again. Your house and wallet will thank you for it! 215-945-8560
Friday, September 21 2018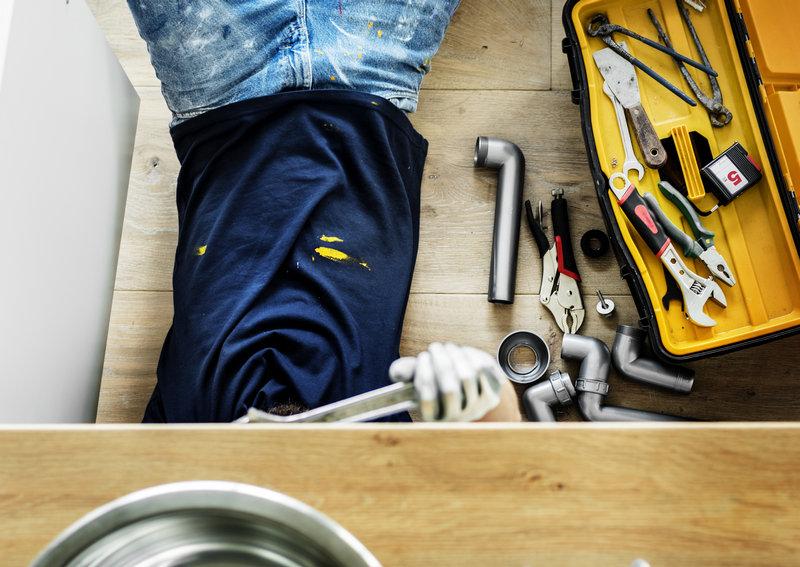 Summer's ending, and fall is here, bringing with it pumpkin spice, pretty leaves, and plumbing leaks.
Before the weather takes a turn for the worse, turn your eye toward your plumbing. Because fixing pipes in the dead of winter is the last thing you want to deal with.
We know that plumbing maintenance can be overwhelming, especially if you don't have experience in the field. So, we've put together a list of the top four maintenance concerns to consider before the fall chill sets in.
Here we go:
1. Pipes
There are two main things you want to focus on with your pipes: leaks and insulation. Winter often leads to frozen pipes. And frozen pipes can often lead to bursting pipes. Which cost a fortune to have fixed. But, if your pipes are in good working order, bursts should be nothing to worry about. First, take care of cracks and leaks in the pipes. If you know you have some, now's the time to get them patched. If you're not sure if you have any leaks, call a professional plumber to do a general maintenance check. It's better you find out the bad news sooner than later.
Next, get your pipes insulated. Or, if you already have insulated pipes, get them checked and cared for. Insulation helps balance out the frosty temperatures, ensuring that your pipes don't freeze up. It gives your pipes a leg up during the harsh winter weather, combatting frost and condensation.
2. Hoses
With summer coming to an end, it's time to put away the gardening gloves and watering hoses. But first, take a minute to look over your hoses for any wear and tear. Since you're putting them away now, you may as well make sure they're in good working condition for next summer's gardening. While you're checking your hoses, it's also highly recommended to check your outdoor water faucets. Make sure they've got a nice, strong water flow and pressure.
3. Water Heaters
This is so important. Think about all the hot water you're going to want to use after shoveling snow outside for hours. That's right, you're going to need a lot. And that means, you're going to need a working, fully functioning water heater. This may sound simple, but it isn't always. Technology tends to deteriorate when it isn't used often, and coming from the hot, sweaty days of summer, chances are high that your water heater hasn't been used in a little while. Do some test runs around the house, and make sure the water is heating quickly and efficiently. This is not something you're going to want to deal with in the winter.
4. Gutters
Now's the time to start clearing out your gutters before winter hits hard. You'll probably have to do more cleanup during the fall, but that doesn't mean you shouldn't start now. Clean out all the summer pollen, blooms, and debris that's hiding in your gutter before the mess becomes overwhelming and potentially damaging.