Latest Posts
Subscribe to this blog's feed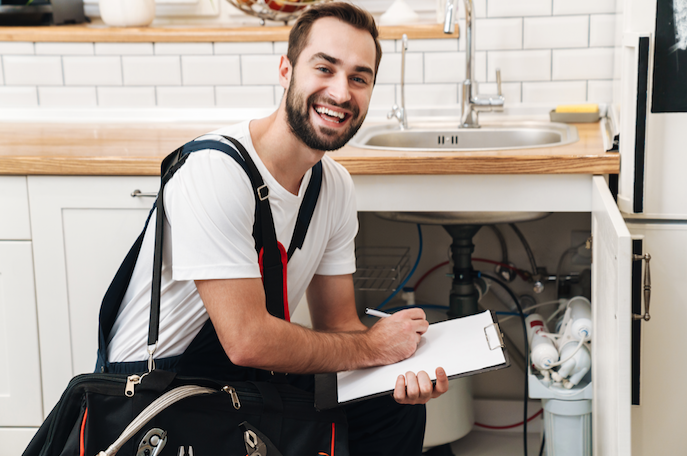 States across the nation are slowly opening their economies. Some states are allowing most types of businesses to open, while others still allow only essential business and a few niche types of companies to open.
For some types of businesses, the line between essential and non-essential is clear. People need to be able to access grocery stores, banks, and healthcare facilities, among other types of businesses.
On the other hand, gyms, entertainment, and barbershops (to name a few) are closed because they aren't seen as necessary to sustain life.
Many types of businesses, such as plumbers, are somewhere in the middle. Robust plumbing is important, so are plumbers considered essential workers in Pennsylvania and New Jersey?
The Answer — Is Plumbing an Essential Service?
If you need a professional plumber to fix your plumbing system, you're in luck — plumbing is considered an essential service in Pennsylvania and New Jersey.
Plumbing falls under the construction category of businesses in both states. Additionally, the Cybersecurity Infrastructure Security Agency (CISA) — part of the Department of Homeland Security — released a memo in which they considered plumbers essential workers.
According to CISA's memo, "Workers such as plumbers, electricians, exterminators, and other service providers who provide services that are necessary to maintaining the safety, sanitation, and essential operation of residences" can stay open.
Why are Plumbers Considered Essential Workers in Pennsylvania and New Jersey?
Like CISA said, plumbing is necessary to keep your home safe and sanitary. Plumbing issues can put your family in danger.
Imagine if your sump pump didn't work. Without a functioning sump pump, your basement could flood, causing costly damage. Additionally, mold can grow and release spores, which are bad for your lungs. Family members with breathing difficulties could have serious problems.
A plumber would be able to quickly remedy your sump pump problem to keep your home safe. You're stuck at home enough already, so keeping it safe is all the more important.
Or perhaps you have trees in your yard, and the roots are growing into your pipes. When left unattended, the pipes can leak into your yard and create hazardous sinkholes.
Plumbers can help you remove the tree roots so your yard remains a safe place to be. Again, when you're under lockdown, you want to be able to blow off steam outside without worrying about sinkholes.
We live in stressful times at the moment. Don't let plumbing issues add more stress to your life. Plumbers like Barner Murphy are still open and able to restore your plumbing to normal while following all safety guidelines. Contact us today if you need your plumbing fixed.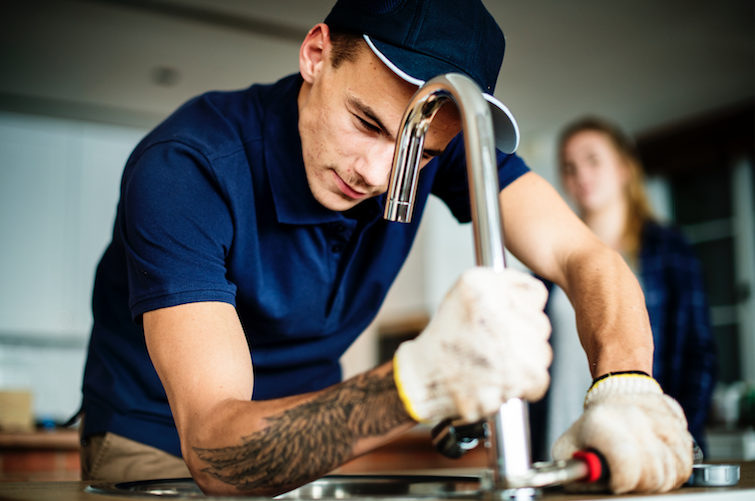 Most people aren't 100% ready to get back to work on Monday. They're still in "weekend" mode. They take things slowly as they shift into "work mode".
This is not the case for plumbers. For some reason, plumbers have their busiest days each week on Mondays. When the weekend's over, plumbers have to be ready and willing to help many clients fix issues in their plumbing systems.
So why is this?
Why is Monday a Plumber's Busiest Day of the Week?
Black Friday is one of the busiest times of the year for plumbers because it's the day after Thanksgiving.
But Black Friday is only one day out of the year. Mondays are busy every week — and for a different reason than the ones listed above.
That reason is DIY plumbing projects gone wrong.
See, most people don't have the time and energy to fix issues with their plumbing during the week. That's understandable. After eight or more hours of work, the last thing you want to do is deal with your plumbing.
So people wait until the weekend, when they have the whole day to work on plumbing. They may be able to make some simple fixes, but quite often, they make errors that turn a small issue into something much larger.
Suddenly, the cost savings of DIY are gone, AND you have to pay a professional to fix it.
Hire a Professional Instead
If you have the slightest doubt in your ability to complete a DIY plumbing project, you should work with a licensed professional. Here are some reasons why.
Plumbers Do it Right the First Time
Plumbers have years of knowledge and experience in fixing plumbing systems, as well as the proper tools to get the job done. You pay a little more, but you get the peace of mind that comes with quality work.
Safety Concerns
Many plumbing jobs — especially those that are more complex — are unsafe to perform unless you know what you're doing.
For example, there are health risks associated with plumbing waste products. There is also the potential of encountering dangerous chemicals like asbestos, lead, and mercury.
Additionally, you could be physically injured. If you're working at high heights, for example, you could fall. If working in a cramped space, you could hurt yourself trying to twist your body to fit into the space.
Plus, you must often deal with flammable materials and electricity when working on your plumbing.
Plumbing and Building Codes
Staying up-to-date on building codes in your home keeps you safe. However, it's also important if you plan on selling your home. Plumbing fixes that are not up to code could make selling your home a much harder task.
Did your DIY plumbing project not go as intended? Did you break something in your plumbing system, or make a problem worse? Don't worry — the experts at Barner Murphy are here to help.