Latest Posts
Subscribe to this blog's feed

Wednesday, December 14 2022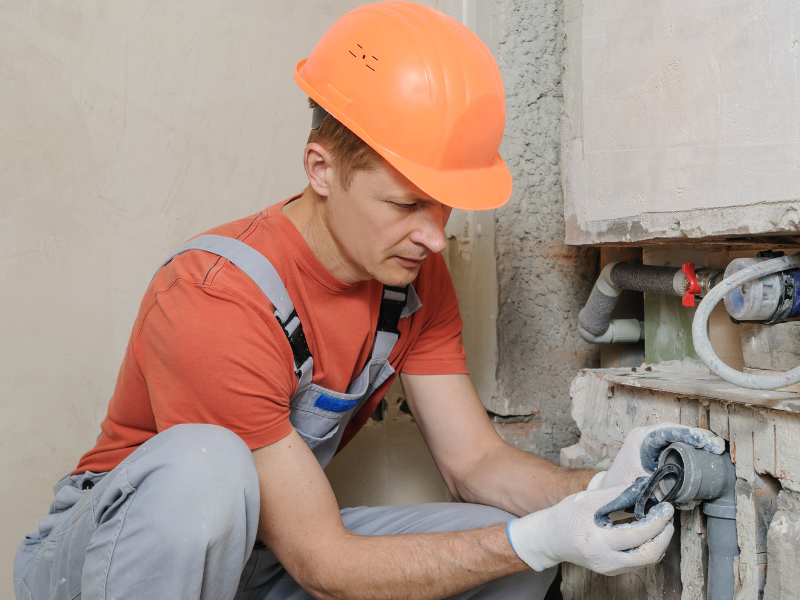 Your sewer line is essential in your household piping, carrying your wastewater out to a sewer system. At Barner Murphy, we always recommend preventive maintenance. Nonetheless, there are times when your sewer line may break. How do you recognize the problem?
The signs of a broken sewer line in your house include the following:
More than one drain working slowly or backing up constantly
A minor clog in a drain can usually be fixed with a drain snake or plunder. However, when your kitchen and bathroom sink clog simultaneously, there's either a deeper clog or a sewer break.
Mold & mildew in the basement
Mold and mildew thrive in a damp environment. So, if it's spreading through your cellar can be a sign of the sewer backing up or having a broken line.
Rank smells in various areas of your home.
Your drains should never smell funky or like rotting food, and this aroma may be sewer gas backing up into the home.
An increased presence of pests
If you've caught site of rodents or notice the presence of bugs has increased, it can signify a sewer break. Rodents are like the environment of a sewer, and insects thrive in the murky water of a sewer break.
Patches of lawn appear healthier than the surrounding grass.
When a sewer line cracks, it releases wastewater into the grass, which can act like fertilizer. Worse, septic waste may amass in your yard, making soggy spots that smell terrible.
Your toilet should be making normal sounds. Get this checked out.
If the break is near the foundation, it can destabilize that area, leading to cracks, settling, and possible sinkholes.
Concrete slabs or areas of lawn sinking
If you have a concrete patio, driveway, walkway, etc., the water from a sewer break can cause parts to sink, making them unlevel with the rest. The lawn acts similarly.
Getting Help
When you have all these issues simultaneously, it's a good idea to call professionals like those at Barner Murphy in Bucks and Montgomery, PA. Our experts can assess the problem quickly and offer solutions. The sooner you call for help (215-945-8560), the better. The longer this problem exists, the more costly it becomes due to the damage caused to your house.
There are three ways Barner Murphys may go about fixing your sewer problems.
Pipe Lining: A liner goes into your old pipe. It's inflated, making a secure pipe inside the frame of the old one.
Pipe Bursting: A polyethylene pipe gets pulled through the old line, breaking it.
Trenching: As the name implies, this means your yard needs to be dug up. It is the only way we can fix a collapsed sewer or the slope of the pipe in the wrong direction.
If you think your sewer line may be in trouble, you can reach us through our online contact form or call our trained staff any time at 215-945-8560.