Latest Posts
Subscribe to this blog's feed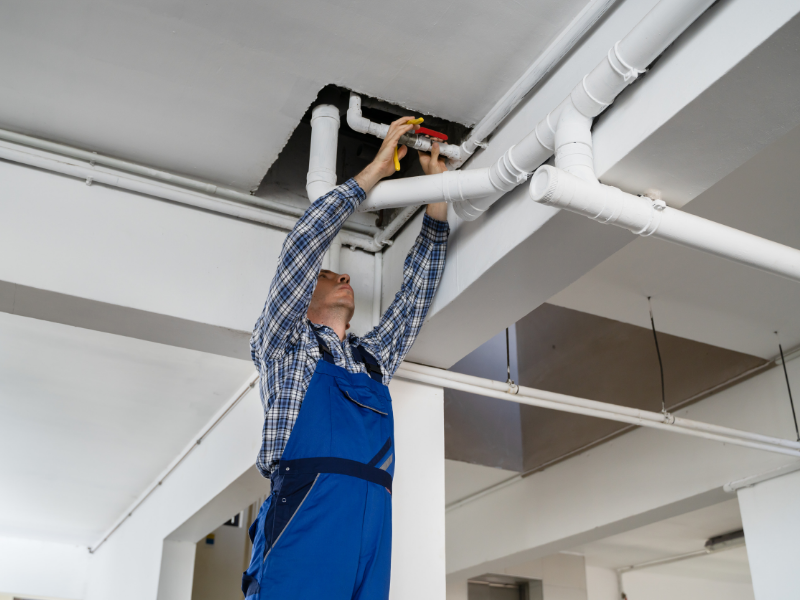 It's the one thing every homeowner dreads-discovering faulty or damaged pipes on the property. When those pipes remain in disrepair, it can cause all manner of troubles including stained walls, flooding, and black mold growth. It used to be repairing those pipes was a huge undertaking spanning several days and leaving a mess from digging. Now you have a different option, namely trenchless pipe repair.
You may not have heard about trenchless pipes, but they're a wonderful option. A trenchless pipe doesn't damage your landscape. Even better, it takes far less time to install this type of pipe system so labor costs go down and you avoid excavation! Here at Barner Murphy Plumbing in Bucks County, PA, we can guide you regarding this process if you're ready to repair or replace your pipes.
How are Trenchless Pipes Installed?
There are two techniques for installing trenchless pipes: pipe lining or pipe bursting.
Pipe lining begins with an inspection using a sewer camera. Next, any debris in the pipe is cleaned out using a pressure washer. Then, the plumber installs an epoxy liner. The epoxy resin goes into your old pipe and repairs the cracks and gaps, neatly eliminating leakage. The lining also keeps out stormwater and stops tree roots from growing into the pipe. This approach effectively gives you a brand new line that's just slightly smaller in dimension.
Pipe bursting breaks apart a damaged sewer pipe to open a path for a new one to go in. Believe it or not, it only takes a few hours from start to finish. This approach is a little less expensive than pipe lining.
Trenchless Sewer Pipe Repair vs. Traditional Repair
In general, trenchless repair methods are a little more expensive because you need experienced technicians for this work. The cost of the trenchless systems runs between $80-$250 per foot. So what about traditional approaches?
Hidden Costs of Traditional Pipe Repairs
There are hidden costs in traditional pipe repair. For example, your contractor may not include the cost of excavating the old, broken pipe. If something heavy lies across the pipe (say a tree) you'll incur another charge for removing or transplanting it. Then there's hiring and paying a landscaper.
With trenchless technology, you avoid hidden costs like these. This system isn't highly invasive. It doesn't take several days to install, either. You can easily see why trenchless systems have become popular. There's no surprise factor. There's no messy process. The approach isn't only efficient, it's long-lasting. The life expectancy of trenchless pipe repair is 50 years.
Getting a Professional Plumber in Montgomery County, PA
Barner Murphy Plumbing offers free estimates and guaranteed quality work. Our well-rounded company has years of experience repairing and replacing pipes.
We are happy to sit down with you and talk about the best options for your situation. Reach out to us at our office: 215-945-8560. Alternatively, you can fill out our online form describing your problem and one of our professionals will give you a return call.