Latest Posts
Subscribe to this blog's feed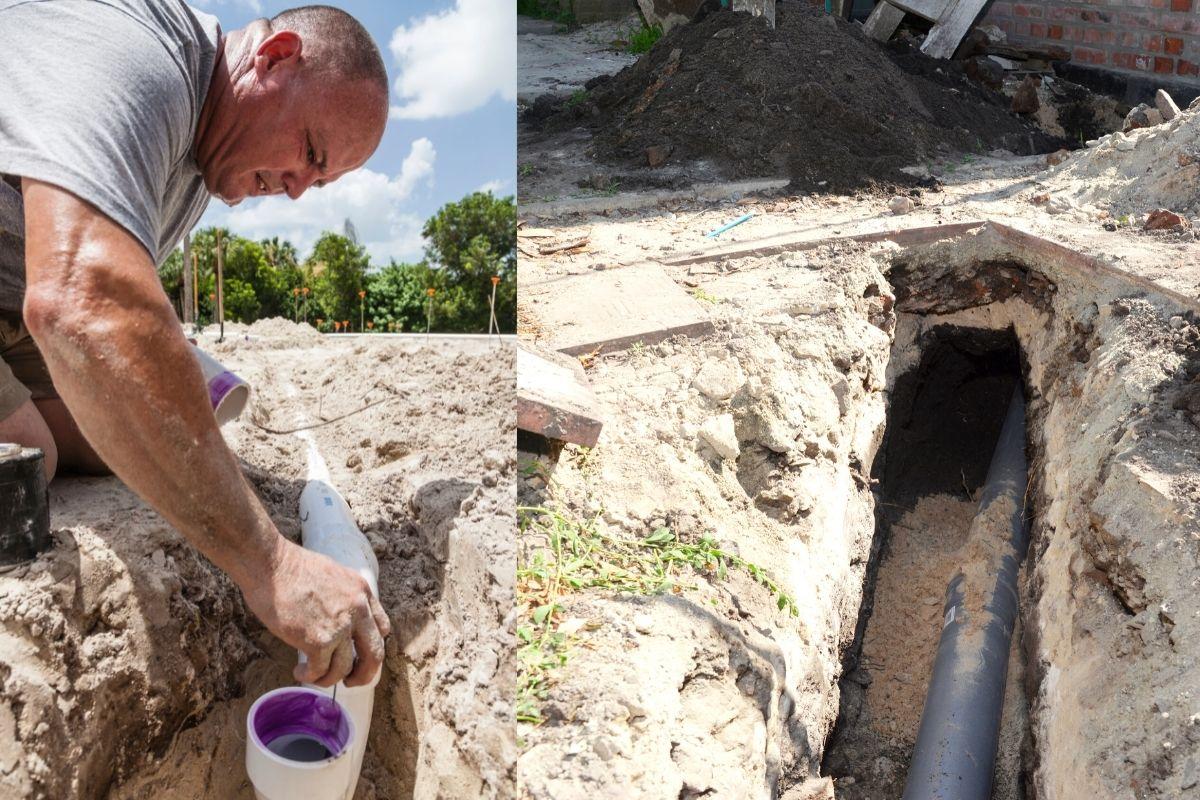 What Is the Sewer Line?
Homes that are connected to sewer systems need a way to connect the drains in the home to the main sewer drain.
That's what the sewer line is for.
The sewer line is an underground pipe that carries all the wastewater from your home to the sewers that sit under the streets.
They can be made of various materials depending on your home's age:
● Cast iron — Heavy and expensive, but durable. Found in many homes, but plastic pipes are becoming more common.
● Clay — Doesn't degrade from chemicals, but can break from pressure from underground tree roots.
● Polyvinyl chloride (PVC) — A flexible plastic polymer. Used in many new homes today.
● Acrylonitrile butadiene styrene (ABS) — Similar to PVC. Less flexible and uses a different adhesive, but ABS is stronger.
● Orangeburg — Light and easy to cut, making it once-popular. However, it lacks durability, making it uncommon among new installations nowadays.
Why Do You Need a Professional Sewer Line Inspection?
Your sewer line is a critical portion of your plumbing. If it isn't functioning properly, all sorts of nasty, expensive, and dangerous plumbing problems can occur — clogs being a common one.
Clogs can cause wastewater to back up into your home's plumbing fixtures, which is quite unpleasant and puts you and your family in harm's way.
There are also instances where the wastewater can spill out into your yard, which is also disastrous and a headache to clean up.
Sewer lines don't last forever, as you saw from the list of common materials above. Thus, a sewer line inspection is imperative if you're, say, moving to a home that's been around for a while.
You'll want a professional plumber to closely inspect the sewer line for any issues because once you buy, that sewer line becomes your problem.
What if you're not moving?
As a general rule, many plumbers recommend getting your sewer line cleaned every 18-22 months. Doing so will hopefully keep you in the clear when it comes to sewer line issues.
However, if you're experiencing sewer line issues, you may want to get an inspection of your pipes done. Anything from tree roots to leaks from changing seasons may be the cause, and a professional plumber is best suited to identify the origin of the issue.
Rely on Barner Murphy to Inspect and Address Sewer Line Problems
At Barner Murphy, our plumbing professionals have years of experience performing a range of plumbing activities, including sewer line inspections. We provide sewer line inspections in Bucks County, New Jersey, Pennsylvania, and other surrounding areas. Contact us today to learn more about our sewer line inspection services.