Latest Posts
Subscribe to this blog's feed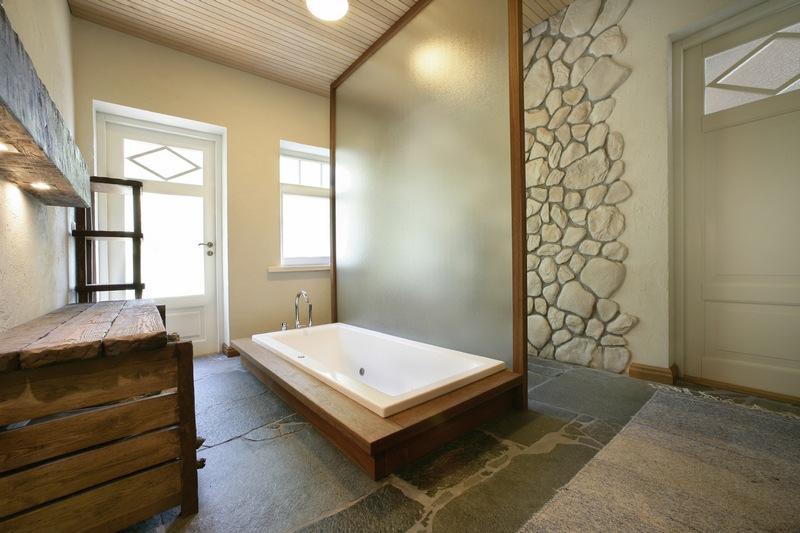 Have you been thinking about remodeling your bathroom, but unsure of where to start? Barner Murphy of Bucks County has been an industry leader for years, and we pride ourselves on giving our customers professional plumbing and bath remodeling services. We've got a few tips for the novice.
What's important to remember is that if you attempt to remodel a bathroom on your own, you've got to do it right, or a series of unwanted headaches can result in return. Budgeting ahead of time will help you stay focused on your project, and can help you keep on target with your plumbing, as well. A professionally remodeled bathroom provides a homeowner with years of added life, and it also improves the aesthetics.
Now, let's talk about bathroom remodeling trends. One of the trends nowadays is to hide the toilet. A functional, yet pleasing bathroom can exist without the toilet being in plain view. Some remodelers like to do what's referred to as a "Room in the room" style remodel, or even tuck the fixture behind a half wall. You can also get creative and place a piece of furniture inside the bathroom to serve as a sort of barrier. Some people have used dressers or desks to create a unique, artistic flair.
When it comes to bathroom sinks, porcelain is a big hit, although it does have a tendency to chip. Other popular favorites are stainless steel sinks, as well as enamel-on-steel sinks. Some people even opt for what are known as solid surface sinks, which function so that the sink can be incorporated into the countertop and vanity. You can even connect them to the backsplash, as well.
If you're ready to remodel the bathroom countertops, the big favorites now are quartz and granite. While these two used to be big in the kitchen, they've now made their way into bathrooms all over the country. These two surfaces provide both durability as well as visual appeal. If you're not interested in quartz or granite, you can always opt for traditional favorites.
As always, we can provide you with a wide variety of plumbing needs, whether you're looking for a full installation, or just need help getting started on your remodel. Call us for a free quote: 215-945-8560
Looking to get your bathroom remodeled from a group of qualified skilled tradesmen? We are well known for excellent bathroom remodeling services in the following areas: Huntingdon Valley, Willow Grove, Jenkintown, Abington, NorthEast Philadelphia, Bensalem, Croydon, Bristol, Newtown, Yardley, Wrightstown, Richboro, Warminster.
Did you decide how you want to remodel your bathroom? Even if you have some ideas, it can be hard to put it all together considering all technical details. At Barner Murphy, we can help you create the perfect bathroom remodel project! Not only do we supply a designer, but every step of the remodeling is completed by a certified profession. We have carpenters, electrical workers, tile installers, shower door installers, painters, and more. As for the plumbing, you can leave that to us, the Master Plumbers! Our purpose behind having different professionals for different jobs is to insure the best service for all our clients.
At Barner Murphy, we believe in selling value and providing high quality end results. Give us a call at (215) 945-8560