Latest Posts
Subscribe to this blog's feed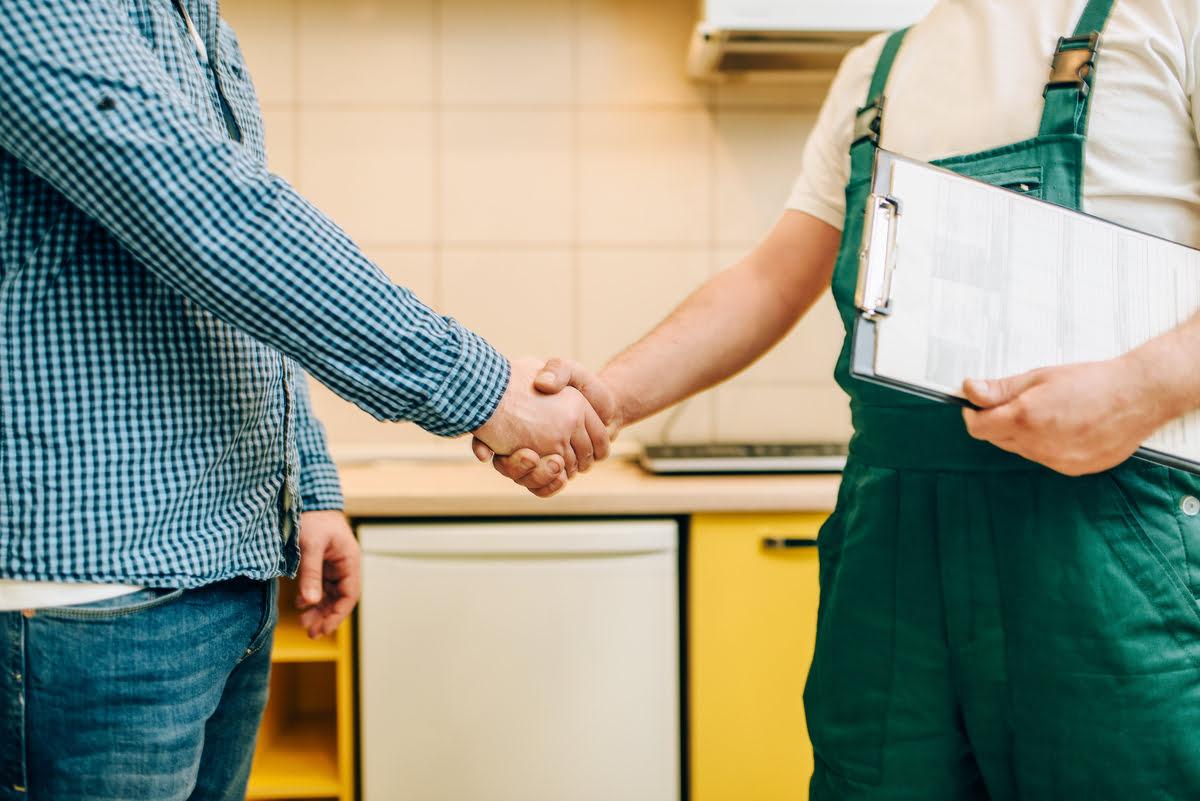 Many homeowners love to DIY projects around the house, including plumbing work.
It makes sense: it feels good to get the job done yourself, not to mention it saves money.
However, investing in professional plumbing services provide plenty of additional benefits that justify the increased cost.
Below are some of the top reasons you should hire a professional plumber for your home's plumbing projects.
You Can't Do Some Projects Yourself
Some plumbing projects are too complex or even dangerous for someone untrained in plumbing to handle. Your only real choice is to hire a professional plumber in these instances.
For example, you can't really do anything related to your sewer lines on your own. Any mistakes can cause nasty and even dangerous issues.
Another example would be repairing gas leaks. These are also quite dangerous and should be left to a trained and licensed professional.
Peace of Mind on All Other Projects
Sure, most people can handle simpler plumbing projects, such as pipe repairs or leak fixes with a bit of Internet browsing.
However, you may not be confident in your ability to fix these problems. If things go wrong, you might create an even more costly issue at worst. At best, the problem might reemerge sometime down the road.
By hiring a plumber for the job, you virtually guarantee the issue will be fixed promptly and with minimal disruption to your life.
Finding and Fixing the Root Cause
Sometimes, problems you spot (such as a leak) may have hidden causes somewhere else in your plumbing system. Addressing the visible part of the problem would be akin to putting a band-aid on your plumbing when you actually need to find and fix the root cause.
That's what plumbers can do. With their knowledge of and experience with plumbing systems, they can often quickly identify where the problem originates from, then take the proper steps to remedy the problem safely and efficiently.
Multiple Plumbing Services Available
Plumbers offer a wide range of services beyond simple leak fixes. They can fix pipes, repair gas leaks, install new plumbing-related fixtures (such as dishwashers), winterize your plumbing systems, and more.
By working with a plumber, you can be sure that all your plumbing systems will be in excellent shape with minimal work on your part.
Plumbing Code Knowledge
When you make plumbing repairs, you have to be careful. Your fixes must comply with plumbing codes to avoid breaking the law.
Professional plumbers have in-depth training and knowledge of plumbing codes on local, state, and national levels.
Additionally, these codes can change over time — plumbing professionals study and keep up with these changes so they can continue delivering excellent, compliant service to their customers.
Need a professional plumber in Philadelphia? Barner Murphy would be happy to help. Our expert plumbers can fix nearly any plumbing issue, from simple leaks to complex repairs only a plumber can handle. Contact us today!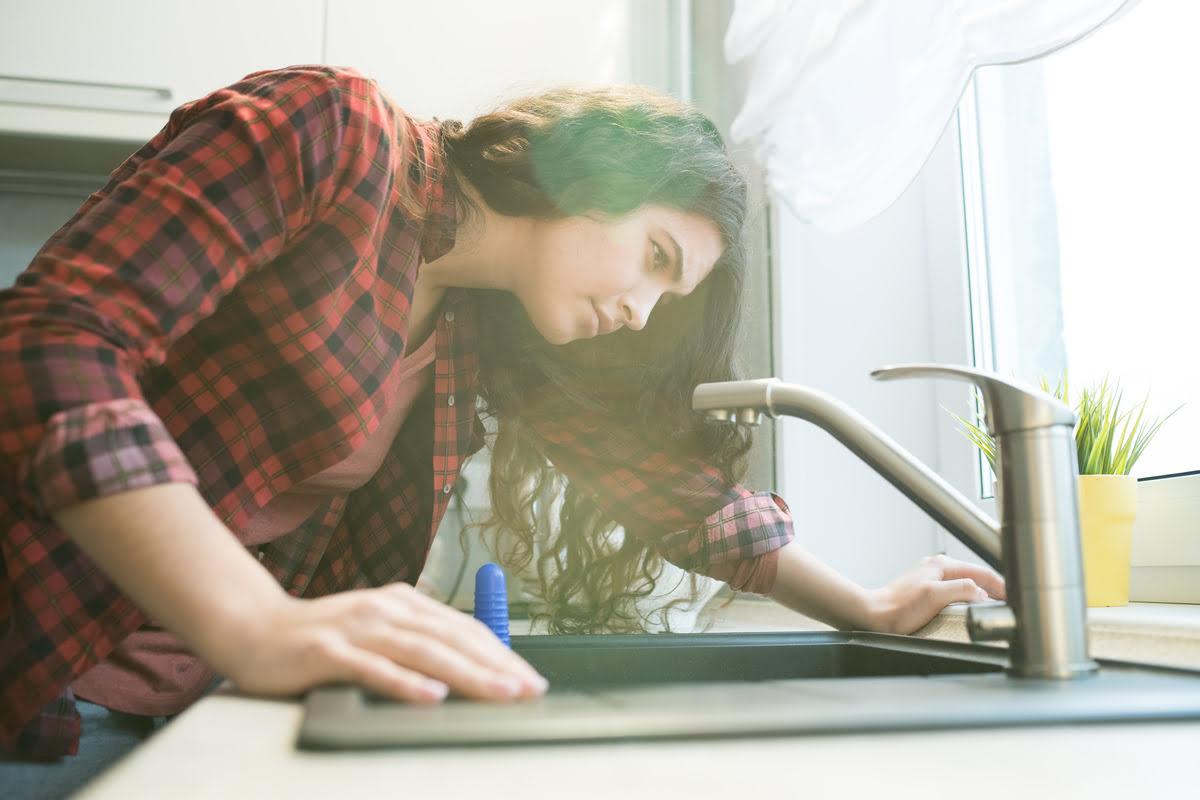 The warmth and sunlight of spring bring joy to many in Bucks County, but they also can lead to plenty of plumbing issues that'll quickly ruin the positive mood. If you don't take action fast, these can become quite expensive and put a damper on your whole spring.
With that in mind, here are 5 springtime plumbing problems you might face in Bucks County.
1. Low Water Pressure
Low water pressure is frustrating, making it hard to enjoy your showers or clean your dishes in the sink.
However, low water pressure isn't a problem on its own — it's often a sign of a true plumbing problem somewhere else.
Get ahold of a plumber if your home experiences many instances of low water pressure or sustained periods of low water pressure.
2. Leaky Pipes
As the seasons change, the temperature doesn't adjust linearly. Some days might be biting cold, while others are nice and warm.
This causes a lot of water expansion and contraction in your pipes, which can lead to cracks and leaks that aren't noticeable until it's warmer outside.
Your plumbing is especially at risk if it's old. Outdoor items are as well, given their exposure to the elements.
You may have leaky pipes if you notice musty odors around your home, a higher water bill/water usage, or standing water in areas near the affected area. Low water pressure may also be a symptom.
3. Gutter Obstructions
Spring means plenty of new plants are growing. This vibrant greenery is beautiful to look at, but all this new plantlife can get stuck in your gutters.
Twigs, leaves, and other similar materials can block your gutters. This can cause water to overflow out of gutters and onto your roof or the side of your home, causing expensive water damage and unsightly stains.
So make sure you clean out your gutters and downspout regularly. It will save you a lot of money and headache.
4. Water Line Obstructions
Plantlife needs water, especially when growing during the spring. Your plumbing system has plenty of water. It's not uncommon for trees to target your main and sewer lines as places to stretch out their roots and obtain water.
Roots can get into the pipes, leading to damage, water pressure issues, and slow drainage — more on slow drainage next.
5. Outdoor Drainage Issues
Effective outdoor drainage helps take care of the excess water caused by melting ice and snow. If you have slow outdoor drainage, water can flood your property, possibly getting into your basement can cause nasty, costly damage.
Make sure you get your gutters cleaned and your main and sewer lines checked. Take a look at exterior pipes around your property, and check out your sump pump as well to make sure it works fine.
Experiencing any of these plumbing problems in Bucks County? Or maybe you aren't but you want a professional to look at your plumbing and make sure everything looks good.
You can rely on the professionals at Barner Murphy to fix any of these issues and more quickly, efficiently, and with minimal disruption to your life. Contact us today to learn more.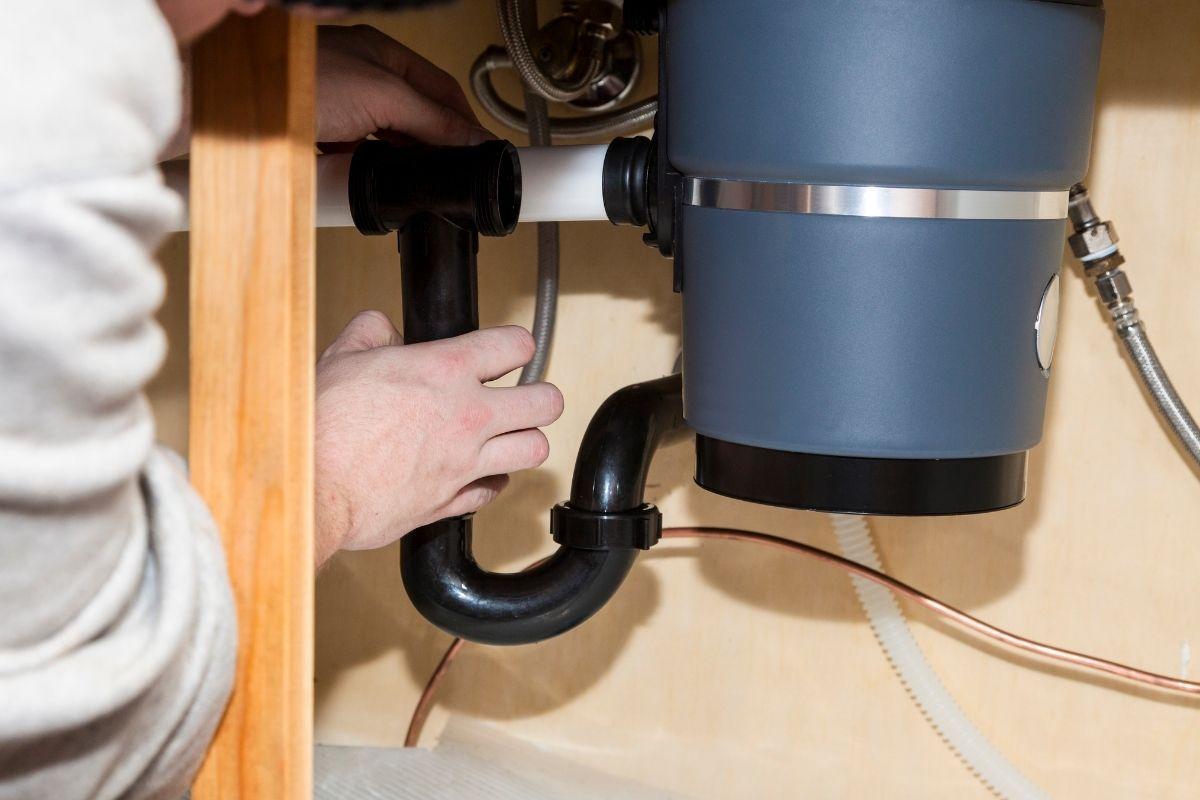 Garbage disposals are wonderful modern plumbing devices. They take a lot of abuse for us behind the scenes, helping to get rid of the waste that makes it down the sink.
It makes cleaning up after cooking or doing dishes nice and easy.
That said, garbage disposals aren't indestructible. Over time, they wear down.
Additionally, you can unknowingly cause damage by putting objects down the garbage disposal (such as grease/oil/fat, bones, and excessive coffee grounds) which may cause your garbage disposal to leak.
If you're currently dealing with a leaky garbage disposal, or you want to be prepared in case it ever happens to you, keep on reading. We'll explain why garbage disposal might be leaking from the top, bottom, or side, and how to fix it in each cast.
Leaking From the Top
Your sink connects to your garbage disposal via an object called a sink flange. As water and waste flow down your sink, this flange can experience corrosion.
If your disposal is leaking from the top, then in most cases, it's because the flange is corroded.
To remedy the problem, you'll have to go in and reseal the flange. To do so, all you need is a screwdriver. Just tighten the screws on the flange and you should be good to go.
If the leaking doesn't stop, it might be time to rely on an expert from Barner Murphy.
Leaking From the Bottom
A leak from the bottom is often due to wear on a pipe's inner seal. Once again, water and other materials that flow through the sink and disposal can wear down this seal, creating the opportunity for leaking.
Now, unless your warranty hasn't expired, fixing this leak might not be worth the time, money, and effort. You'd probably be better off getting new garbage disposal that'll last you for a long time.
Side Leaks
Side leaks often come from the area where drain lines connect with your garbage disposal. The leak is caused by a loose connection here.
There are two drains connected to your garbage disposal. Here is how to fix each one.
Dishwasher: Tighten the screw on the clamp that connects the lines from your dishwasher to your garbage disposal.
Main sewer: Tightening the screws here may also work. However, if it doesn't, you might need to replace the rubber gasket — something a plumber can help with.
Have you tried any of these fixes for your disposal, yet you can't seem to solve the issue? Or perhaps you don't want to accidentally damage something in your disposal?
No worries — Barner Murphy is here to help. Our plumbing specialists can diagnose and fix the issue fast so you can get on with your life. Contact us today if you're interested in our expert plumbing services.