Latest Posts
Subscribe to this blog's feed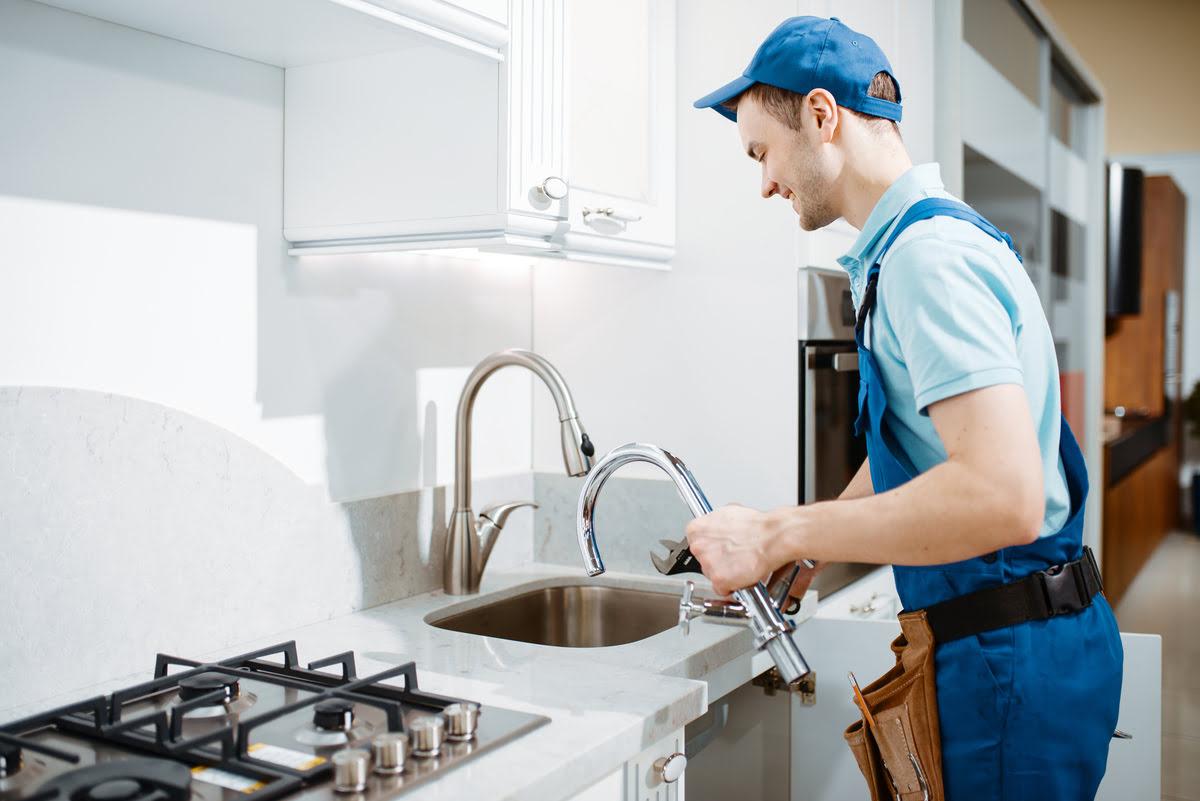 Your kitchen faucet will not last forever. However, if the faucet still emits water years or decades after installation, you are likely wondering when, exactly, it will require replacement. Let's take a quick look at a couple of the most common signs that indicate the time has come to replace a kitchen faucet.
The Tap Does Not Open/Close
If water does not stop coming out of the kitchen faucet after you move the handle to the off position, the tap is outdated and requires prompt replacement. A tap that continues to spit out water is in need of a valve replacement. Do not consider ignoring the problem and simply leaving the tap on as doing so will waste water and also hike your water bill.
Outdated Parts
Parts that are either outdated or faulty should be replaced as soon as possible. The bottom line is kitchen faucets undergo extensive wear and tear that leads to problems. Opt to replace faulty or outdated kitchen faucets and you will enjoy flawless functionality along with a lovely new faucet that greatly improves your kitchen's aesthetic.
Not Enough Water
If the drain does not let enough water out even though the tap is in the on position, the valve could be the underlying issue. If your home or business has hard water, it will gradually cause tap corrosion. Such corrosion decreases pipe diameter, causing water to move out. The answer is to replace the piping and the kitchen faucet to ensure everything runs perfectly smoothly.
The Faucet Spits Out Water
A kitchen faucet that does not generate a steady stream of water likely has a clogged aerator or worse. Replace the faucet's aerator and the problem just might go away. However, if this screen that covers the faucet's tip is not the issue, a full replacement might be necessary.
Water With an Odor
If you notice your water smells foul, your property in Philadelphia likely has rusty pipes. Tap water that tastes or smells rusty is either being exposed to rust within the pipes below or the inside of the kitchen faucet. Replace the faucet and you just might find the water smells and tastes normal.
A Noisy Faucet
Faucets that generate noise are giving you a sign that replacement or maintenance will be necessary. In particular, screeching sounds indicate there might be worn rubber washers or worse. When in doubt, lean on the plumbing experts to determine if the faucet has cracks and needs replacement. We will perform a timely and accurate assessment of the issue, helping you determine the next step, be it maintenance, repair, or replacement.
Contact Barner Murphy for Plumbing Services in Bucks County, PA
If you notice any of the signs above, dial 215-945-8560 to connect to our plumbing experts. We will determine if you need kitchen faucet repair or replacement. Our team is also here to handle any other plumbing problem at your home or business. Give us a call today to get a quote for your Philadelphia-area plumbing project.