Latest Posts
Subscribe to this blog's feed

Wednesday, February 17 2016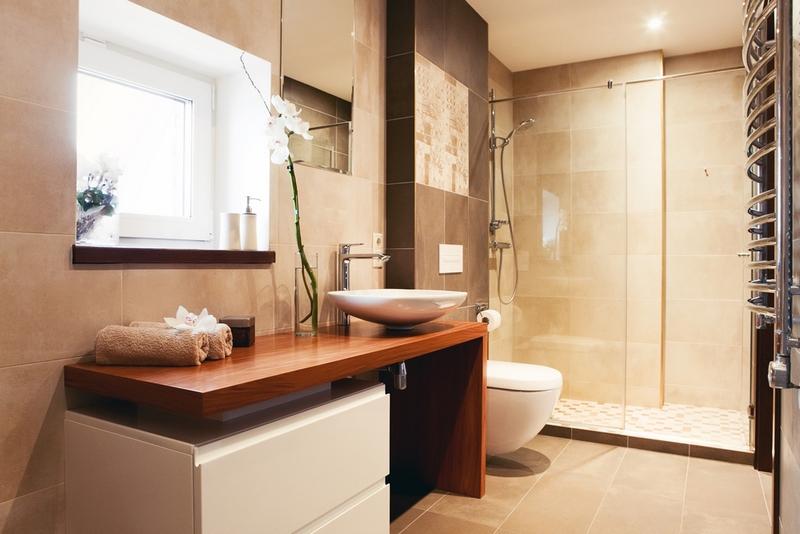 Barner Murphy offers professional plumbing services for Bucks County, New Jersey and surrounding areas. We've been in operation since 1996, and we pride ourselves on providing quality plumbing services for all of our customers. In addition to our quality plumbing services, we also offer a complete remodeling service, and customer satisfaction is guaranteed on all of our work. We pride ourselves on delivering quality work, and we also like our customers to know that we're on top of all the current trends. The following are just a few of the top bathroom trends of 2016.
1. Think color.
Maybe you're looking to add a new bathroom to your home. Or maybe you're looking to plan one for a future home. Whatever the case, building the best bathroom is all about incorporating your own unique style into the plan. The current trend for 2016 definitely points toward vibrant color schemes. In fact, many people are reflecting on the beige color trends from years gone by, and are thankful that they are over. That being said, more people are now zoning tiled areas on the floor as opposed to just laying tile on the entire surface. Current trends show people playing more creatively with grouting options, too. The idea is basically to explore and have fun without being afraid of adding too much color, or of trying unique patterns.
2. Natural is in.
Many people are naturally drawn toward classic and simple designs when it comes to their homes. We like to feel safe and nurtured, and we enjoy aesthetics that speak to warmth and comfort. Working with natural materials gives you the option of including all of these qualities. The current bathroom trends suggest stone, marble and wood coloring because of their calming effects, as well as their organic textures. By incorporating natural color schemes and textures in your bathroom, you can achieve a sense of tranquility and comfort that reflects balance and contentment. Granite, soapstone and quartz are big because of their ability to soften hard edges. They also complement many of the woods that are popular in bathroom cabinetry.

3. Think eco-friendly.
Many homeowners nowadays are shifting toward more natural and eco-friendly materials. There are an ever growing number of options when it comes to designing an eco-friendly bathroom, such as stone-esque finishes, engineered quartz, and woods like cherry. You can even look for other eco-friendly material like glass ceramic tile, linoleum and bamboo for your project. Recycled glass, paper and concrete are other big favorites in the eco-friendly bathroom. In addition, on-demand tank-less water heaters, energy saving short-run hot water lines and low flow toilets that use rainwater that is recycled from roof run-off are just a few of the other trends seen for 2016.
4. Re-think your Jacuzzi.
Nowadays, many bathroom remodel projects look to re-claim wasted space. People are trending toward a style that speaks to safety, comfort, practicality and style. With this in mind, it goes without saying that there's been an overwhelming push to remove soaking tubs or whirlpools and replace them with larger showers. Years ago, builders incorporated soaking tubs and Jacuzzis into the corners of master bedrooms, but homeowners discovered that they rarely used them. The reality is that most people opt to take a shower over soaking in a bath, so installing the larger shower is simply more practical. Jacuzzi style tubs are also hard to install and waste a lot of energy, making larger showers a more sensible choice for many remodels. People are also discovering that they can re-create the same spa-like experience in a larger shower that they could in a tub with some of the sleek new showerheads and LED lights, for example.
5. High-tech features are popular.
Programmable showers with digital temperature controls, as well as color-alternating LED lights are just a few of the new tech features that homeowners are looking for in their new bathrooms. Self-cleaning toilets, dual-flush toilets and touch-less toilets are growing in popularity, as well. MP3 faucets are even available, as well as steam showers with touchpad controls, surround sound and mirrors that turn into TVs at the touch of a button. Some homeowners are even opting for remote controlled bathtubs and toilets, as well as therapeutic elements like aromatherapy, chromatherapy and oxygen infused soaking tubs.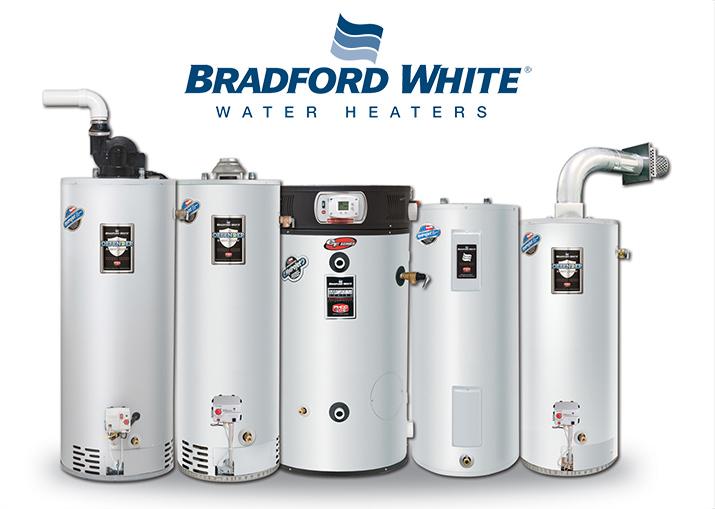 Are you in the market for a new water heater? Are you interested in owning one of the best water heaters your money can buy? At Barner Murphy we know that when it comes to heating your home, you want both reliability and efficiency. We understand the importance of a high quality heating product, which is why we recommend Bradford White water heaters.
You can count on Bradford White for all of your water heater needs. With a Bradford White water heater you benefit from low initial purchase and installation costs, excellent service, and low maintenance operation. The heaters come with self-cleaning features and a six year warranty on the controls. Bradford White offers a full line of high quality residential, commercial and industrial water heaters.
Bradford White is one of the most proficient water heating manufacturers. They are technologically advanced which makes them one of the leaders in the industry. With headquarters outside of Philadelphia, the company builds all of its heaters for wholesale distribution in the United States, and is Energy Star qualified. A quick search for reviews of Bradford White water heaters will reveal their reputation for both high quality and efficient repairs.
At Barner Murphy we strive for the ultimate in customer satisfaction. We offer Bradford White water heaters because they are the only major water heater manufacturer who fully supports the plumbing and heating industry. Bradford White stands behind its commitment to quality and offers the highest quality products for your home. A Bradford White water heater is both high quality and high performance. If you're thinking about exploring your options with a new water heater, you can't go wrong with Bradford White.