Latest Posts
Subscribe to this blog's feed

Thursday, November 30 2017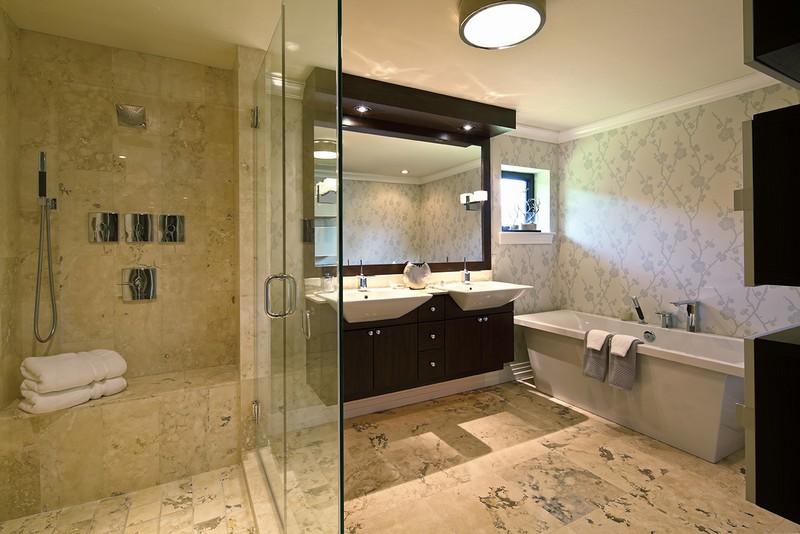 The time is now for completing the bathroom remodel that you've always wanted. Barner Murphy knows that people take pride in their homes and we work hard to ensure that you achieve the results that you've been waiting for. A bathroom remodel project can be both exciting and challenging. This season, why not let Barner Murphy help you with whatever bathroom remodeling project you have in mind? We take pride in the work that we do and it shows.
At Barner Murphy, our expert plumbing team knows that most people lead busy and time-constricted lives. This is why we put so much care and effort into all of our projects. We understand that you want to find a plumbing company that you can trust to complete your work in a reasonable amount of time. Each one of our expert plumbers is highly qualified and understands the value that comes out of a finished bathroom. As a homeowner, you'll appreciate the increase in your home's value after a custom bathroom upgrade from Barner Murphy.
When it comes to bathroom remodeling, Barner Murphy knows exactly what's needed. Our team is always ready to take on a new project and we'll offer suggestions so that you can find exactly what works for your style and preferences. Are you looking to remodel with bold colors and modern accents? Or do you want a soft, classic look in your bathroom space? There's no right or wrong choices when it comes to styles and details. At Barner Murphy, we'll help you create the bathroom of your dreams and we'll do it on your budget. Give us a call today to find out what we can do to help you with your goals.
Barner Murphy of Bucks County is always ready to help you with a bathroom remodeling project. We know that bathrooms are usually one of the most relaxing spaces of our homes. You want to make sure that your bathroom reflects your unique personality and lifestyle. At Barner Murphy, we'll help you create a look and a feel in your bathroom that truly speaks to you as a person.

Tuesday, November 21 2017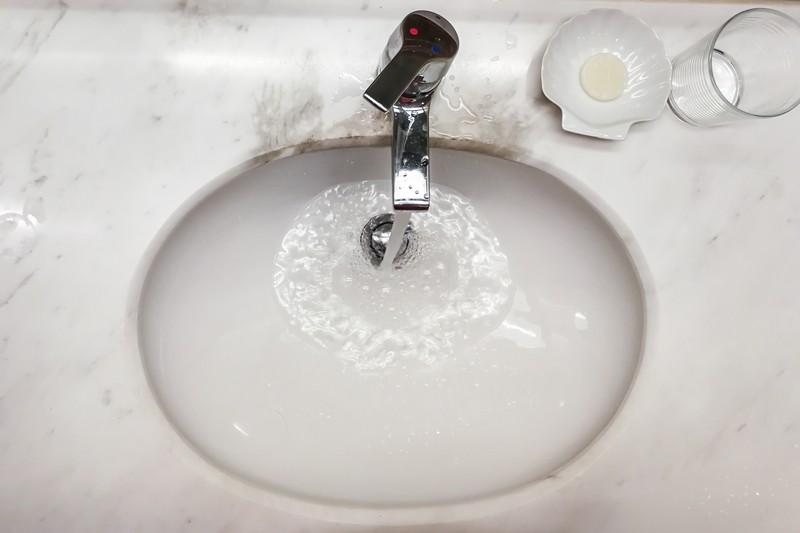 Are you a homeowner who is interested in learning more about common plumbing issues? Maybe you just bought your home and you want to know what to look for when it comes to plumbing problems. At Barner Murphy, we can help you with whatever kind of plumbing maintenance or plumbing repair you need in Bucks County. We're always ready to be of assistance for homeowners in the surrounding area. At Barner Murphy, we can help you identify the most common plumbing issues that you might face this season.
One of the most common plumbing issues as a homeowner is low water pressure. When you notice low water pressure in your home, the area in question is usually the sink faucet. If you notice low water pressure, you'll want to check the hot and cold water systems. If they both have low pressure, then the cause is usually related to the aerator. Buildup of calcium deposits can cause this kind of low water pressure.
Another common plumbing issue is a slow draining sink. This is a common issue that is related to an accumulation of hair and debris in the drain. This can be easily fixed. Simply clear out the drain with a Zip-it tool to clear out whatever is causing the blockage. At Barner Murphy, we can help you fix whatever kind of plumbing issue you might be experiencing. Our team is experienced in all kinds of plumbing repair issues, so don't hesitate to call when you need a professional.
A running toilet is yet another common plumbing issue and one that can become annoying rather quickly. There are several possible causes to a running toilet, but luckily there are simple ways to fix whatever is creating the issue. You'll need to figure out what is causing the problem by finding out what parts of the toilet are in question. Some homeowners are comfortable with this kind of fix and others would rather call a professional, such as Barner Murphy. Whatever you decide to do, a running toilet is a minor problem that is simple and affordable to fix.
One more plumbing issue that you might experience is a jammed garbage disposal. You can always try to use one of the garbage disposal keys that come with the garbage disposal to rectify the issue. You can even use an Alan wrench to fix a jam. If you need more help to fix the problem, simply call Barner Murphy and find out what we can do to help.
Tuesday, November 07 2017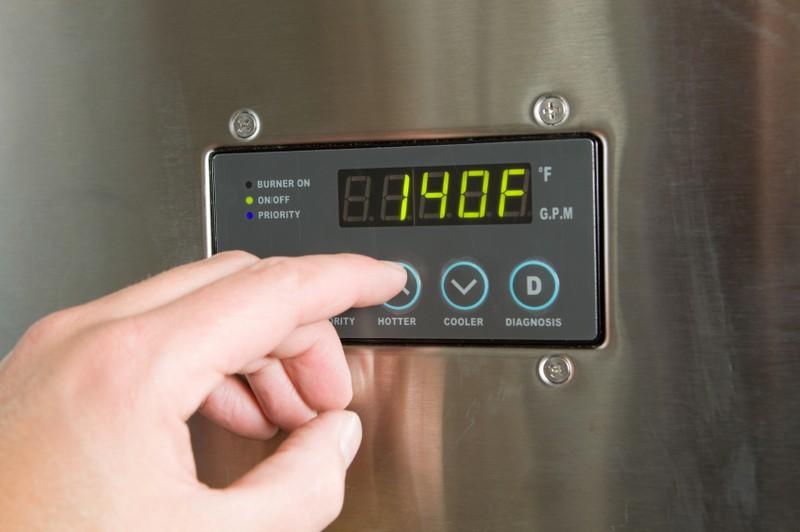 When it comes to winter plumbing, there are a few good preventative tips that will keep your water system functioning properly for the season. At Barner Murphy, we take pride in helping our customers make it through the winter with as few plumbing hassles as possible. Our team knows how to work alongside homeowners so that they experience a winter free from plumbing disasters. We've got a few plumbing tips for winter that will keep your water system running optimally all season long.
Excess water loss and high utility bills are not what homeowners look forward to, especially during a long, cold winter. At Barner Murphy, we recommend that you take a few preventative measures to avoid unfortunate expenses. One of the first tips we offer is to make sure that you turn off any outside water valves. This will protect your pipes and keep them from freezing when the temperatures dip. Nobody wants to deal with burst pipes, especially when it's below freezing, so make sure you give your property a good check to ensure that these water sources are turned off for winter.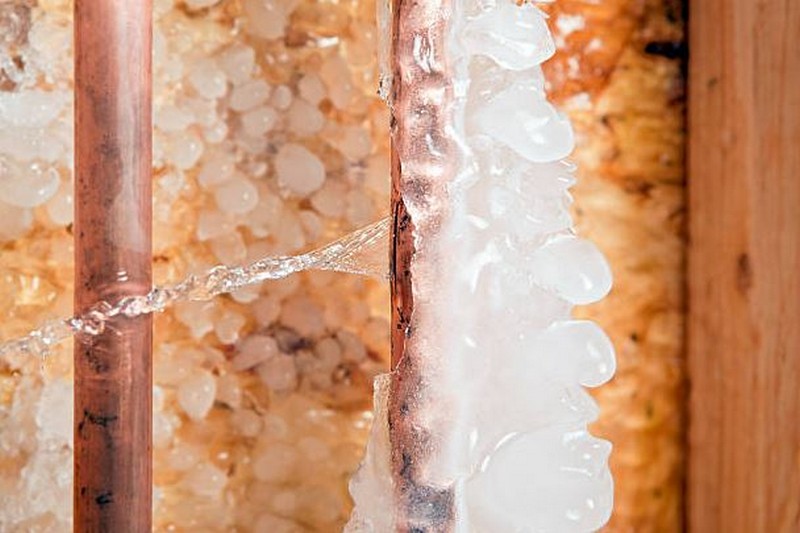 Another preventative tip that we share at Barner Murphy is to make sure that you know the exact location of your home's central water valve. In the unfortunate event that a pipe bursts, knowing where the main water valve is will allow you to immediately shut off the water inside your home. It's critical to know where this valve is located so that you can avoid an unnecessary plumbing emergency. In most homes, the main valve is located next to the water meter. Try to keep this valve as clean as possible at all times.
The team at Barner Murphy also recommends that you hire a professional who can give your property's water system a thorough check. Your home is a major investment so when it comes to home maintenance. It only makes sense to call upon the people who know how to keep it in tip-top shape. At Barner Murphy, each one of our crew members is licensed and reputable. We provide upfront explanations of whatever maintenance or repair work we perform and we always communicate openly to ensure you know what is happening during any project. This winter, avoid any unnecessary plumbing issues by following these preventative tips and call Barner Murphy if you ever have an issue. We're always ready to help.