Latest Posts
Subscribe to this blog's feed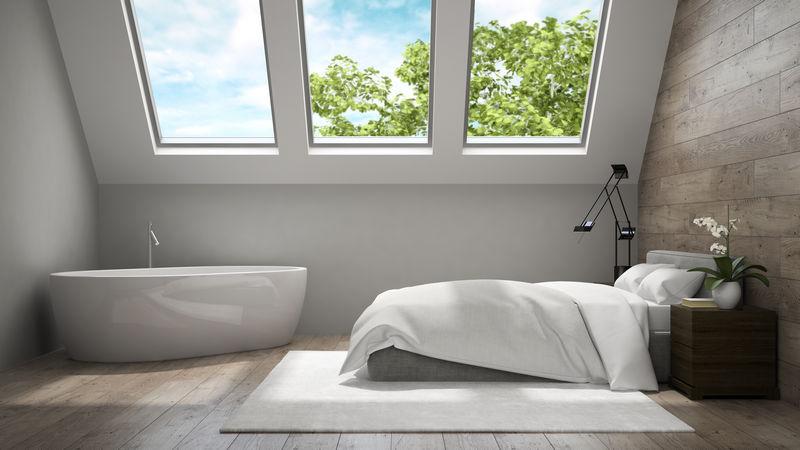 A new year is here, and you know what that means…
New fashion, new style, new trends!
So, today we've brought you a list of the hottest bathroom remodeling trends to watch out for this new year. Keep your eyes peeled!
Wooden Everything
From walls to floors, to accessorized handles, wood is making a big appearance this year. As a healthy choice for any bathroom, wood provides an encompassing sense of balance and peace.
Wood's visually warm tones bring in calming vibes that make any bathroom a safe and happy space. PLUS, wood actually absorbs moisture, so you won't have to worry about your steamy baths harming your newly remodeled bathroom.
Pro Tip: For a wood alternative, consider porcelain "wood" tiles for a cool new look.
Underfloor Heating
This is one trend you definitely don't want to miss. Just imagine the pleasure of stepping barefoot onto a warm bathroom floor during a cold, midwinter morning. And, since heat rises, an underfloor heating system not only warms the floor but also the entire room! You can't get more functional than that.
When remodeling your bathroom, be aware that there are two types of underfloor heating systems: wet and dry. A wet heating system pumps hot water through water pipes that run beneath the floor tiles, while a dry heating system uses electric wiring. Talk to your local bathroom remodeling contractors to find out which system is best for your bathroom plans!
Minimalist Storage
While ample storage space is nice, it can also be dangerous for us hoarders. When you've got extra space, it's all too easy to fill it with nonsense and unnecessary items. Remodeling your bathroom with a minimalist storage approach can be the best solution to this conundrum. It forces you to keep only what you need, and only what makes you happy- you simply don't have room for anything more.
Remember: keep your bathroom stress free, with clutter-free storage.
Half to Whole
Turn those half bathrooms into full bathrooms! When you spend every morning in the bathroom getting ready for work, you deserve to have a nice space to do it in. And sometimes that means a big enough space. Gone are the days when you brush your teeth, fix your hair, shower, and do everything else to get you looking presentable in a tiny, cramped bathroom that makes you sad to be in.
Break down some walls, and open up space for a place where you can breathe deeply and move easy.
Plus, it's a great real-estate investment.
High-Tech Conveniences
It's a brand-new year, so why not throw in some brand-new tech to your bathroom? Consider heated towel bars, fog-free mirrors, motion sensitive faucets, motion-sensitive lights, and maybe even an infrared light or two to dry you off after the shower. This year, there are all sorts of new tech trends to try for your bathroom, and all of them are just as functional as they look fashionable.
Happy New Year!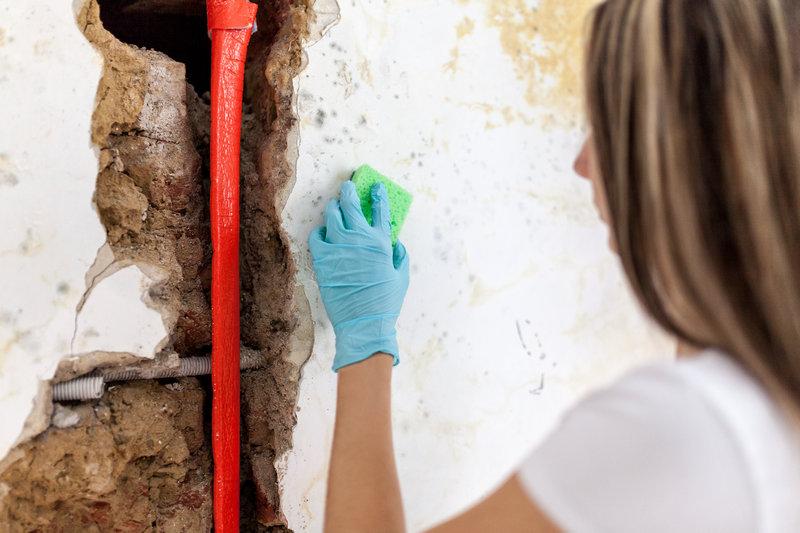 Winter is one of the worst seasons for your plumbing.
Unfortunately, the cold, wet weather can really do a number on your pipes and plumbing parts. To avoid this, we highly recommend prewinter plumbing maintenance checkups to ensure that all your plumbing is in tip-top shape to withstand the bad weather. It's the surest way to avoid winter plumbing headaches.
However, if you didn't have a chance to do so, and you're wondering if something is wrong with your plumbing, here are some common winter plumbing problems to consider.
And don't forget: always feel free to call your local plumber in Bucks County for any questions or concerns!
Broken Water Heating
Sadly, broken water heaters are a huge problem in the winter. One minute you're taking a nice, steamy shower, and the next minute the heating is broken and you're stuck in the cold. Ugh.
Though you use hot water all year round, broken water heaters are mainly a concern in the winter. This is because in the winter your water heater has to use more energy to keep the water heated. All that extra energy puts a lot of extra stress on our water heater's systems. If you've got an old water boiler, the extra stress could be enough to do it in. For good. That's why, it's important to take a look at your water heater before the winter weather comes in. This way you'll know if you need to buy a new heater before the damage is done.
The other problem with a broken water heater in the winter, is finding someone to fix it in a timely manner. When everyone's having plumbing issues because of the winter weather, it can be hard to get a hold of a plumber. Avoid the rush, and get your water heater checked out before the emergency.
Frozen Pipes
The issue with frozen pipes is not just the freezing, but the bursting that tends to accompany the freezing. When water freezes, it also expands. When the water within your pipes freezes and expands, it puts a lot of pressure on the metal pipes. This pressure can cause the pipes to crack. But the worst part comes as the pipes thaw and the unfrozen water starts rushing. Because that's when the pipes are actually in danger of bursting.
To prevent frozen pipes, make sure that your plumbing is properly insulated. To prevent bursting pipes, turn off your water supply and call your local plumber.
Septic Tank Rupture
A septic tank is a small compartment, usually below ground, that collects water waste and sewage from your home. Just like with frozen pipes, the line connecting the septic tank to your house can freeze during the cold winter weather. Crazy as it sounds, this can result in the entire septic tank bursting, which costs a lot of time and money to fix.

To avoid a septic tank burst, carefully clean out the tank before the bad weather hits.