Latest Posts
Subscribe to this blog's feed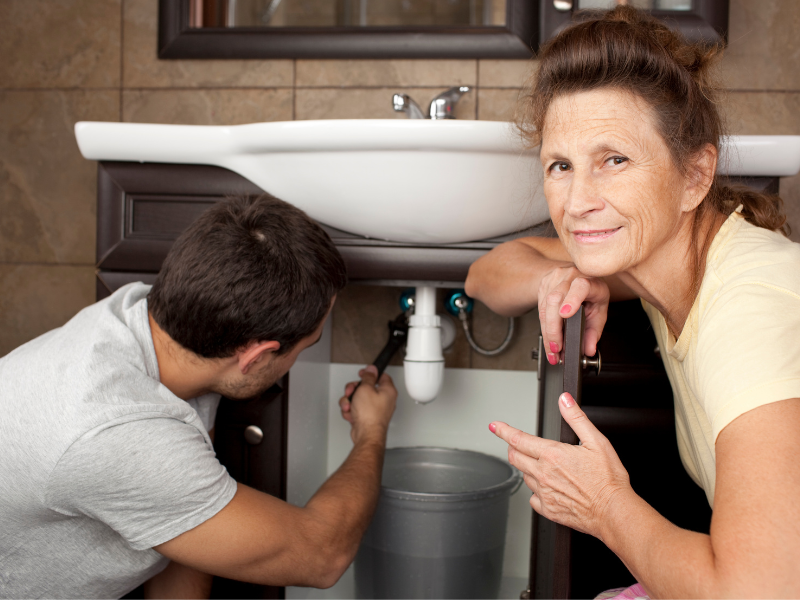 No matter how proficient you have become at DYI, there will come a day when you need a professional plumber. Water can cause considerable damage to your home, even if you don't see it. While we at Barner Murphy have gotten a lot of strange calls, for the most part, the problems homeowners face are similar.
Common Issues
It's 3 am and all you can hear are your dripping faucets. That dripping wastes a lot of water, up to 500 gallons of water annually. Sometimes all you need is a washer, but when that doesn't work give us a call (215-945-8560). There may be more issues at hand than just that drip.
Here are other common plumbing issues:
Burst Pipes: This commonly occurs in winter when the water in a line freezes and expands. Immediate response is necessary as this situation can cause a lot of damage to your home.
Clogged Drains: A liquid solvent doesn't always work. In the meanwhile, your drain starts to smell. Have a plumber on speed dial. In some instances, we may use a camera that can scan deeper into your pipes. This is especially true with septic systems that may have roots growing into them.
Leaking Pipes: Watch for wet spots around your pipes and where they enter ceilings.
Low Water Pressure: This can be a sign of cracked or broken pipes.
No Hot Water: A water heater has a lifespan of about 10 years. A professional plumber can troubleshoot your situation and determine if, perhaps, you need a new system. Your tank may not be large enough for your family, for example.
Smell of Sewage in House: This is a potent warning sign of plumbing problems. Potential culprits include poorly ventilated drain pipes, backups in your sewage system, or clogged pipes
Toilet Running: this wastes upward of 200 gallons of water daily.
Top Reasons Why You Should Call a Professional Plumber
There are many benefits to working with a professional plumber. For one, Barner Murphy looks for telltale signs of problems and endeavors to fix them so they last for years to come. Some of the methods of "fixing" plumbing problems actually make things worse. With us, you get guaranteed quality work.
As much as you might want to handle the repair yourself, you can end up spending far more money. Plumbing needs to be up to coding standards, which you probably don't know about. Some plumbing issues cause safety concerns (looking around in the dark with your wrench in hand on a wet floor, for example).
Another reason for calling a professional plumber is that we have the right tools for the job. In general, homeowners don't have an auger or drain snake, for example. These tools are far more suited to the issue at hand without damaging your pipes.
Plumbers aren't only for repairs. We participate in new home projects and installing new appliances. This is not the time to cut corners. Invest in expert assistance. With it, you get a guarantee of workmanship for a set number of years.
The Barner Murphy Difference
Our company began in 1996 with master plumbers at the ready. We make it our mission to provide you with high-quality, reliable work every time. There is nothing hidden. We communicate with you throughout a project so you know what's happening. Ultimately, your satisfaction represents our success.
If you'd like a quote or to learn more you can use our online contact form. Or call our Levittown, PA office at 215-945-8560. We look forward to hearing from you.