Latest Posts
Subscribe to this blog's feed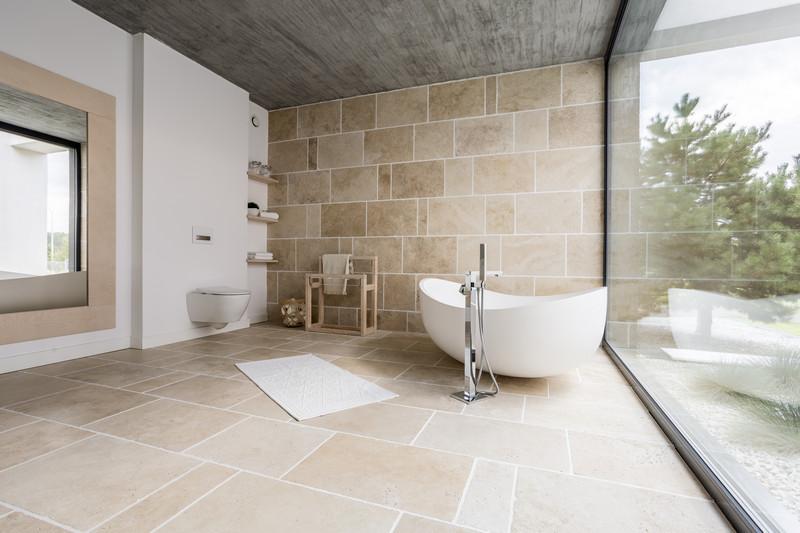 Remodeling a bathroom is hard work. Before you even start to think about tearing down old cabinets and installing brand new fixtures, it's important to ensure that you have everything you need to get started on the right foot. At Barner Murphy, we help customers complete all of their bathroom remodels with our top-notch installation services. We also make ourselves available for DIYers that want a chance to try out a remodel on their own.
There's a lot of preparation that goes into a bathroom remodeling project. One of the most overlooked aspects of a bathroom remodeling project is the season that it's completed. A bathroom remodel can be completed any time of the year, but there are a few reasons that some people like to complete them in the summer.
Completing a bathroom remodel in the summer has its advantages. For one, the weather is warm. This means that it's a great time for working outside. You don't need to worry about tearing out old bathtubs in the dead of winter if you complete your remodeling in the summer. Summer is perfect for remodeling because you don't need to worry about unfavorable conditions that might interrupt work.
Another reason is that most contractors and plumbers are available for long-term work during the summer because they don't have to deal with customers that have frozen pipes, flooding or other cold weather issues.
Another reason that some people like the idea of summer bathroom renovations is because you can use the time that your bathroom is out of commission to take a summer vacation. Instead of hanging around your house while the bathroom is remodeled, why not take a trip somewhere fun, instead?
After a long, cold winter, who isn't ready for some sunshine and fun? Summer is all about relaxing and enjoying your downtime. At Barner Murphy, we want all of our customers to enjoy the summer months, but we also know that the season can pose some problems for plumbing systems. Our team is always fully prepared to help you handle whatever sort of plumbing problem comes your way.
Some of the most common plumbing problems can be fixed rather easily. You just need to know how to identify the problem and then find a quick solution to fix it. Most people will agree that whether you decide to increase your time hiking, surfing or biking this summer, it will likely mean more dirt inside your home.
One way to avoid plumbing issues is to wash up really well after your outdoor adventures to keep unwanted dirt from clogging up your drains. Most plumbing systems weren't designed to handle large amounts of sand, gravel or mud, so it's best to do a thorough clean before tracking muddy feet into the tub.
If possible, use a hose to clean off your kids and your pets before coming inside. You might also want to knock off any unwanted debris from your clothing before putting it in the washing machine. Your drains will be all the happier for your efforts.
Keep an eye on your garbage disposal when the summer months hit because thus can be another area for potential clogs. Most garbage disposals work hard all year, but summer can put them into overdrive. If you like to enjoy fibrous summer foods such as corn, celery and artichokes, then make sure that you watch what scraps go down the disposal. Some parts of these foods can really jam up a disposal if you're not careful. Take care of seeds and pits, especially.
If your sprinkler system was inspected this spring after sitting all winter long, then you're one step ahead of keeping it in working order throughout the summer. However, there are still a few tips and tricks to keep plumbing issues at bay: Be careful moving your sprinkler system to avoid damage from mower blades. Prevent pet damage by making sure that you don't leave parts out that might get torn or chewed.