Latest Posts
Subscribe to this blog's feed

Thursday, February 21 2019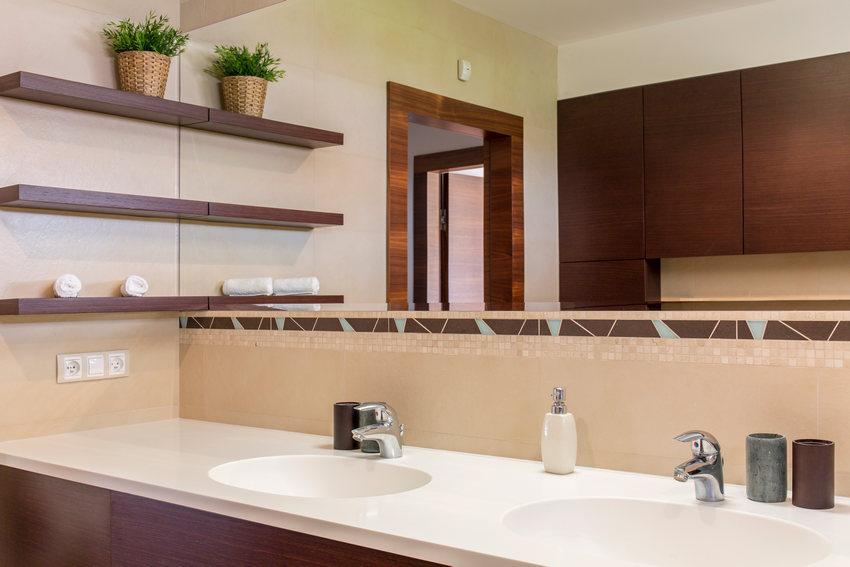 If you're not already living through it, picture this:
You're renovating your bathroom.
You've just spent weeks carefully choosing the interior for your new bathroom. You're excited, but also kind of exhausted from all the decision making. And now, it's time to answer the final question. To make the final decision.
What material are you going to use for your countertop?
It's a major problem that stumps a lot of people when doing bathroom renovations. That's why we're here to make the decision a little easier and give you a suggestion: quartz.
Quartz makes for an absolutely great countertop material. And here's why.
What is quartz?
When we think of quartz, we often think of shiny semi-precious gems and pretty jewelry. But when it comes to quartz countertops, it's not quite the same material.
Quartz countertops are actually considered manmade. This is because, though they are mostly composed of quartz, these countertops are not wholly quartz. They also contain other substances and colorings mixed together to create what we know as a quartz countertop.
Now, just because it is manmade, doesn't mean it's less than a countertop made of natural material. In fact, because it's manmade, quartz countertops are extremely durable and don't have the cracks and flaws that come with natural stone.
Why should you use quartz for your countertop?
There are a number of pros to using quartz for your countertop.
Strength- Quartz countertops are stronger and firmer than other natural made countertops. This makes them great for family bathrooms, where everything needs to be childproof and petproof.
Stain resistance- Quartz is less absorbent than other countertop materials. Which makes it extremely resistant to stains. Quartz countertops are easy to clean and even easier to keep clean – they're the busy person's ideal countertops. And, they can even be installed without a sealant.
Customization- Since they are manmade, quartz countertops can be shaped to fit the style you like. This makes choosing a sink basin a whole lot easier. Because, you can have the quartz shaped to perfectly encircle the basin.
Variety- When it comes to choosing your quartz pattern and colors, there is a wide selection to choose from. With quartz countertops, you can pretty much have whatever pattern you can think of. You can even have it resemble natural stone. No one will know the difference!
Is a quartz countertop really the better option?
Even though a quartz countertop may be more expensive, it's well worth its cost.
Quartz countertops are sturdy and long-lasting. They look gorgeous in a contemporary bathroom setting, and they're relatively easy to install.
Plus, they don't take much upkeep and maintenance. Once you've gotten your quartz countertop properly installed by a professional, you'll be able to leave it as is without a worry.
The only thing that will be left for you to do, will be to gaze upon its beauty. And be happy about the choice you made.
So, start shopping quartz countertops!
Thursday, February 14 2019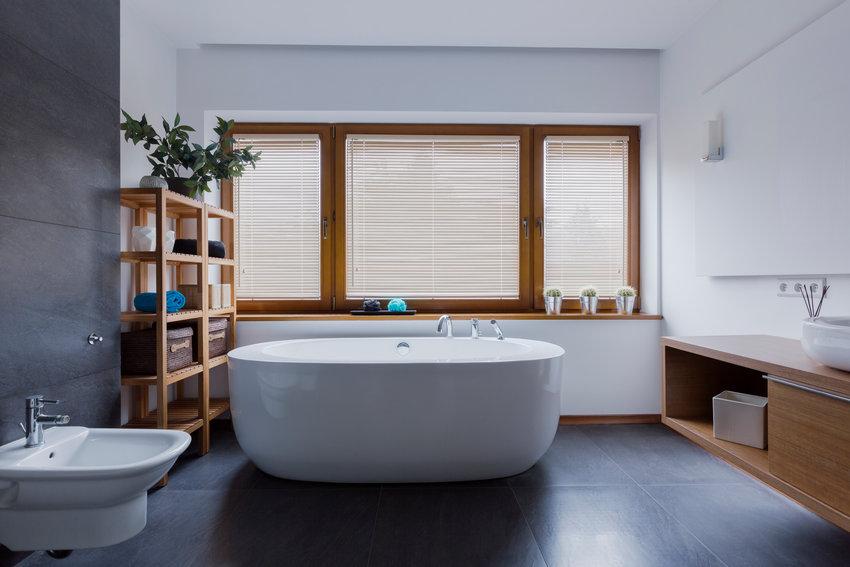 When it comes to bathroom remodeling, there are so many different parts of a bathroom to consider. And you need them all to be up to date with the latest bathroom styling trends. Or else, why remodel in the first place.
Most articles that discuss popular bathroom styles only discuss one item at a time. But we want to help you with everything!
So, here's a piece by piece list, giving you the latest and trendiest features for each. From the walls to the floor to the cabinet technology, think of this list as a 3D bathroom tour, where we pan through the most popular bathroom options.
Get your 3D glasses ready, and let's jump right in!
The Walls
There's a whole bunch of styles trending right now for walls. You can go a little Zen with some wood paneling, or contemporary with all marble, or fancy with intricate tiles. Just choose the look you like best and go with it!
The Floor
A floor is considered to be a room's fifth wall. Though they're often forgotten about, floors can really make or break a room. The styles trending for bathroom floors right now are pretty much the same as walls: wood, marble, and tiles. So, choose your walls first, and then go ahead and see which style will work best for your floor. Don't be afraid to make both your walls and floor the same, because the same is in now.
And don't forget to consider underfloor heating! It's a trending bathroom feature that will make your bathroom so much more enjoyable.
The Countertop
It's all about that quartz. Quartz countertops are hugely in style now. This is largely because, in addition to being just plain pretty, quartz is a super convenient material. It's strong, long-lasting, and pretty much stain proof. It's the ultimate countertop for anyone.
The Sink
Sinks are always a fun topic. Though under-mount sinks are a huge space saver, vessel sinks are just too cool. Vessel sinks are those sinks that sit on top of your counter. And, because they sit out in the open for all to see, they can really add a lot of spirit and pizazz to your bathroom.
The Shower
Say hello to rainfall showers. For two reasons. One, rainfall showers just feel incredible. And two, rainfalls showers really complete a look. Because they hang straight from the ceiling, they add a little bit of something extra to the room (almost like a chandelier). Especially if you have an open or glass shower door.
The Toilet
One of the biggest trending features for toilets right now is hands free flushing. This means waving your hand in front of the tank instead of actually pressing a button. Which is way more hygienic.
The Cabinet
There may not be a specific style trending for cabinets and storage space. But there is a specific feature, and that's technology. A big cabinet trend now is installing high tech elements, like automated lighting and mirror defoggers.
And, that's all for our tour today!
Stay tuned for more bathroom remodeling tips, tricks, and styles you'll adore!