Latest Posts
Subscribe to this blog's feed

Wednesday, September 21 2022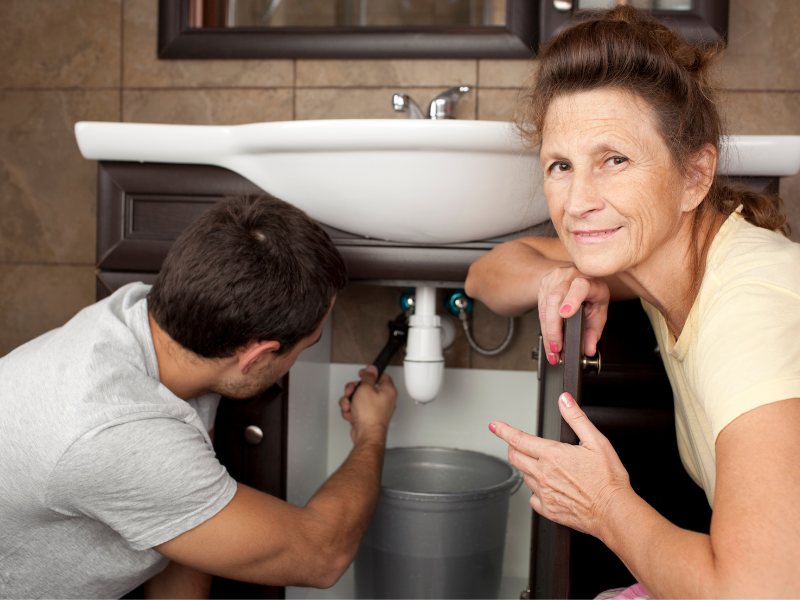 As the leaves begin turning bright hues, it's time to start thinking of ways to prepare your plumbing for autumn. Think of it like tuning up your car, but in this case, you're readying your home, you want your plumbing equipped to face the elements.
As temperatures drop, an ignored plumbing system can become clogged, the pipes damaged, and you could experience flooding in your home. At Barner Murphy, we've seen this a lot. So, we want you to know better how to safeguard your pipes.
Fix Those Leaks
At the top of your autumn checklist, fix any leaks you know of, including that annoying dripping faucet. A leak usually represents a weak spot in the system, and in the cold, water expands and may burst a pipe in the weak area. As you can imagine, the cleanup for burst pipes is messy and expensive.
Schedule Maintenance Checks Year-Round
If you've taken care of maintenance checks regularly, you may have nothing to worry about Autumn. Inspections reveal small problems before they become big ones. Repair those, and you have a well-oiled machine, so to speak.
Outdoor Plumbing
It's easy to forget about your outdoor plumbing, but it's smack-dab in the line of fire with harsh weather. Turn off the water access to outdoor faucets, drain any hoses and pipes thoroughly, and make sure you store any associated parts in a safe location until spring.
Mark Your Water Main
Should you experience a water issue, being able to find your water main quickly, and turn it off, reduces the amount of time between when the pipe bursts and when one of our professionals at Barner Murphy can reach your home for repair.

Check Appliances
Make sure your water heater and sump pump are in good working order. This, again, is where regular maintenance reviews come in handy. Not many people know what to look for when inspecting a water heater.
For the sump pump, you can do a quick DYI to test it. Pour some fresh water into the pit. If it begins pumping, the system is in good working condition. If it doesn't, call Barner Murphy (215-945-8560) so we can rectify it swiftly.
Pipe Insulation
One burst pipe can cost you over $1,000 to repair. That's just the pipe, by the way. There's the additional cost of water damage. Insulating your pipes comes in at a much lower cost (not to mention giving you peace of mind). Seek out those pipes tucked away in unheated places like garages and crawl spaces, or let Barner Murphy do it for you.
Barner Murphy Plumbing Professionals serving Bucks and Montgomery County, PA
We are very proud of the services we offer. We guarantee quality and professionalism. If you have questions, you can detail your situation using our online contact form. That way, our team can evaluate the general need and get back to you with dependable answers.