Latest Posts
Subscribe to this blog's feed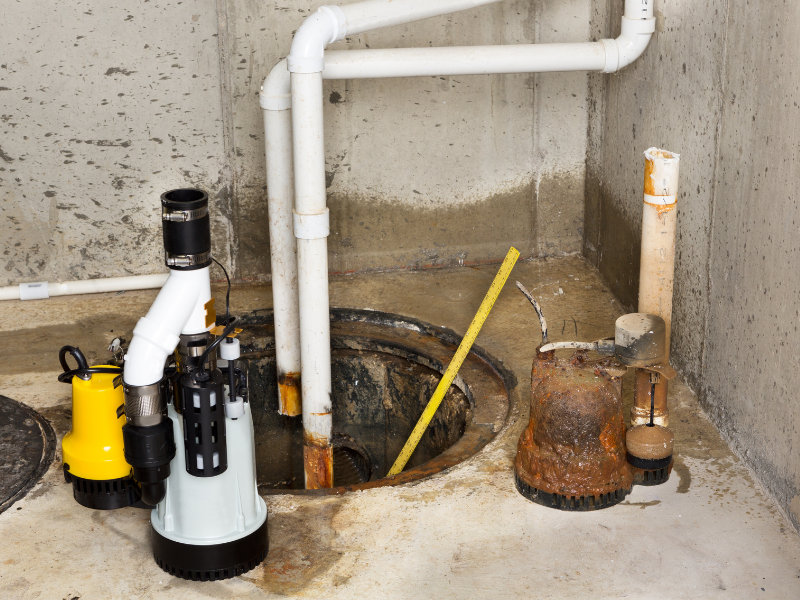 In serving the Bucks & Montgomery County plumbing needs, one of the things we at Barner Murphy see time and again is a homeowner with unexpected sump pump problems. A sump pump is essential to protecting your home against wastewater and flooding. Once you have water damage, you face remediation to avoid things like mold, which is usually costly.
The US Department of Housing and Development places the life expectancy of a sump pump to be about 10 years maximum. If you're fortunate enough to have original paperwork on your pump, you can review it to see how to test it periodically. Or you can have one of our licensed plumbing professionals come for a maintenance call.
But all that said, how can you tell if your sump pump needs replacing?
5 Signs it's Time to Replace Your Sump Pump
Noise and vibration: If you see odd noises, often loud, coming from your sump pump the culprit is likely worn-out equipment. Vibrating indicates trouble with your pump's impeller. The system will require a check-up to see the extent of damage to the system.
Cycling on and off irregularly, or it doesn't stop running. Switches may be at the heart of the matter, or the float arm. Irregular cycles are often traced back to electrical shorts, too.
When the pump keeps running and running, you may have a piece of plumbing equipment that's too small for your home. During a heavy rainy season, it doesn't have the power it needs to keep up with all that water.
If your pump stops running altogether, you'll know pretty quickly as water accumulates. Most often this occurs in conjunction with electrical problems, clogged drains, or broken hoses. Depending on the extent of damages, you may have to replace the sump pump altogether.
Improper Installation: You may have no idea who installed your pump, or when. So there's no guarantee the current pump in your home was installed properly. This is one of the reason home inspections for plumbing issues before you buy, is a necessity. It could be too small, for example. If you're not sure, you can call us at our Levittown, PA office (215-945-8560) and make an appointment so we can check for you. If there are repairs or replacements required, we provide free estimates.
Visible Signs of Aging: If your sump pump has rust or corrosion, it can hinder water flow through the drainage system.
At or over its life expectancy: Equipment can only work for so long in pristine shape. If you hardly use your sump pump it may age out more quickly. You need to run it periodically or it will fail when you most need it.
Respond with Due Diligence
Putting off your sump pump repair only makes things worse, and often more costly. The rain or a flood can cause so much damage in just a few minutes. When you recognize signs your sump pump isn't working properly or meeting your home's needs, reach out to our highly trained professionals. You can use our online contact form for more information.