Latest Posts
Subscribe to this blog's feed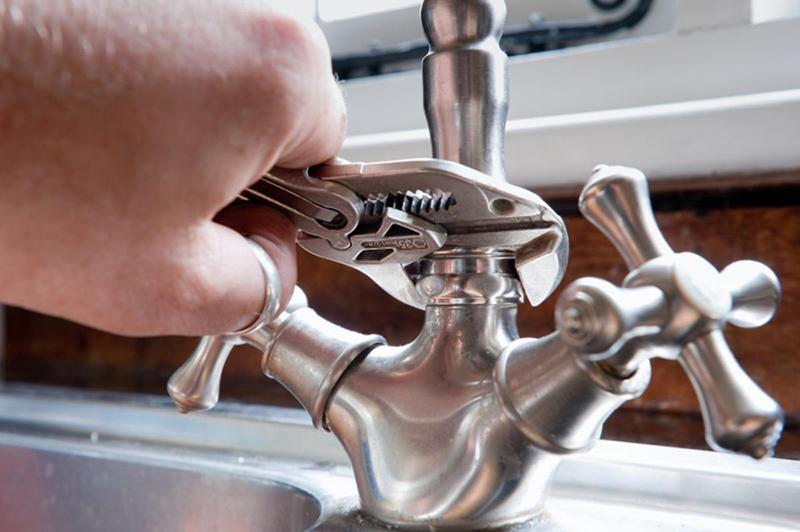 If you are a new home-owner or even if you're someone who is simply interested in buying a home, then Barner Murphy can help you get some of your needs taken care of in advance. Even if you're only renting right now, it's still good to have an excellent plumbing team on call for those times when you really need it. Anyone who decides to rent, buy, or sell a home knows that it's important to have a plumber on hand for those times when you really need one.
At Barner Murphy we understand that it requires both patience and perseverance to take care of a home. That's why we do whatever we can to ensure that each of our customers feels welcome and secure with our products and services. If you have never had to call a plumber, then you might not be sure why you would need to have one on hand, but if you've been down the road of repair already, then you understand the importance.
Each of the plumbers at Barner Murphy is specially trained to handle even the toughest of plumbing issues. We know that it can be frustrating to have a bathroom toilet clog or a sink pipe burst. This is why we make sure that each member of our crew is prepared to handle even the trickiest of plumbing issues. Whenever you call Barner Murphy, you can rest assured that your plumbing need is in good hands. The next time you require the skills of a qualified plumbing team, call on Barner Murphy and we'll take care of whatever your problem is.
Barner Murphy is a qualified, master plumbing team that handles a wide range of plumbing issues for the Bucks County and surrounding area. We know that it can be problematic to have a plumbing issue that is out of your scope of knowledge, and we do whatever we can to handle the issue promptly and professionally. At Barner Murphy we'll do whatever we can to ensure that you are satisfied with our efforts. If you're worried about cost, Barner Murphy will do whatever possible to see that your budget isn't compromised. We rely on customer satisfaction and we take great pride in our work. The next time you need a plumber to help you tackle a problem, big or small, give us a ring and we'll see what we can do to take the edge off your issue.
If you're a home-owner, then you know how important it can be to keep your home, and especially your bathroom. looking and smelling fresh. At Barner Murphy, we've compiled a few tips and tricks to help you make the most of your precious cleaning time. With a little bit of creativity and effort, you can have a bathroom that looks and smells absolutely wonderful.
Because there are a wide variety of surfaces in a bathroom, it's only natural for this space to require more frequent and thorough cleaning. For some people, cleaning the bathroom is one of the most unpleasant of any possible cleaning task. However, with a simple checklist and a couple of stand-by natural cleaners, you can make the most of your time and walk away with a bathroom and looks and smells great.
Cleaning bathroom windows can be a breeze with a little vinegar and water. Simply make a mixture of equal parts vinegar and water, add it to a spray bottle, and then spray on any glass surfaces. You can use either a paper towel or a soft, absorbent cloth to wipe. Some old, cut-up t-shirts and newspapers also make great window wipers, as well. Some people like to use micro-fiber cloths, and you can always try out a few of each to see which option you like best.
For cleaning showers and counters, there are a variety of cleaners and cloths that will make this an easy job to handle. We recommend trying a few of the following combinations to see which work best for your particular counter needs: an equal part vinegar and water combination, a baking soda and water paste, a store-bought cleanser that does not contain abrasive ingredients. All of these options can be used on tile, counters, cabinets and even shower scum. If you are trying to clean grout, then a simple baking soda and undiluted hydrogen mixture works wonders. For those wishing to make their own homemade cleansers, the possibilities are endless with a quick online search for recipes.
When it comes to toilet cleaning, you actually don't need too many chemicals to give it a good clean. Try the following: Sprinkle a little bit of baking soda inside the toilet, then dump a cup of undiluted white vinegar into the water. Some people use a reusable toilet brush to scrub this mixture and claim that it really works great at removing both stubborn stains and offensive smells. To wrap up your toilet cleaning, simply spry and wipe down the lid and the bowl with some undiluted hydrogen peroxide.