Latest Posts
Subscribe to this blog's feed

Thursday, February 21 2019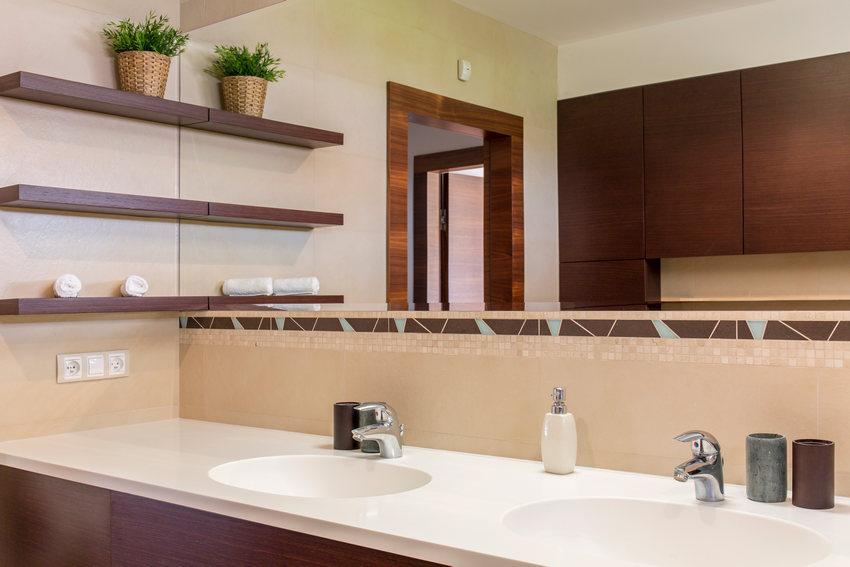 If you're not already living through it, picture this:
You're renovating your bathroom.
You've just spent weeks carefully choosing the interior for your new bathroom. You're excited, but also kind of exhausted from all the decision making. And now, it's time to answer the final question. To make the final decision.
What material are you going to use for your countertop?
It's a major problem that stumps a lot of people when doing bathroom renovations. That's why we're here to make the decision a little easier and give you a suggestion: quartz.
Quartz makes for an absolutely great countertop material. And here's why.
What is quartz?
When we think of quartz, we often think of shiny semi-precious gems and pretty jewelry. But when it comes to quartz countertops, it's not quite the same material.
Quartz countertops are actually considered manmade. This is because, though they are mostly composed of quartz, these countertops are not wholly quartz. They also contain other substances and colorings mixed together to create what we know as a quartz countertop.
Now, just because it is manmade, doesn't mean it's less than a countertop made of natural material. In fact, because it's manmade, quartz countertops are extremely durable and don't have the cracks and flaws that come with natural stone.
Why should you use quartz for your countertop?
There are a number of pros to using quartz for your countertop.
Strength- Quartz countertops are stronger and firmer than other natural made countertops. This makes them great for family bathrooms, where everything needs to be childproof and petproof.
Stain resistance- Quartz is less absorbent than other countertop materials. Which makes it extremely resistant to stains. Quartz countertops are easy to clean and even easier to keep clean – they're the busy person's ideal countertops. And, they can even be installed without a sealant.
Customization- Since they are manmade, quartz countertops can be shaped to fit the style you like. This makes choosing a sink basin a whole lot easier. Because, you can have the quartz shaped to perfectly encircle the basin.
Variety- When it comes to choosing your quartz pattern and colors, there is a wide selection to choose from. With quartz countertops, you can pretty much have whatever pattern you can think of. You can even have it resemble natural stone. No one will know the difference!
Is a quartz countertop really the better option?
Even though a quartz countertop may be more expensive, it's well worth its cost.
Quartz countertops are sturdy and long-lasting. They look gorgeous in a contemporary bathroom setting, and they're relatively easy to install.
Plus, they don't take much upkeep and maintenance. Once you've gotten your quartz countertop properly installed by a professional, you'll be able to leave it as is without a worry.
The only thing that will be left for you to do, will be to gaze upon its beauty. And be happy about the choice you made.
So, start shopping quartz countertops!