Latest Posts
Subscribe to this blog's feed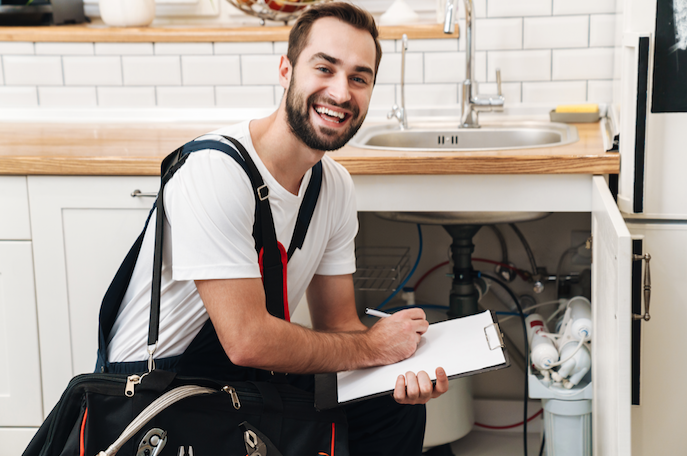 States across the nation are slowly opening their economies. Some states are allowing most types of businesses to open, while others still allow only essential business and a few niche types of companies to open.
For some types of businesses, the line between essential and non-essential is clear. People need to be able to access grocery stores, banks, and healthcare facilities, among other types of businesses.
On the other hand, gyms, entertainment, and barbershops (to name a few) are closed because they aren't seen as necessary to sustain life.
Many types of businesses, such as plumbers, are somewhere in the middle. Robust plumbing is important, so are plumbers considered essential workers in Pennsylvania and New Jersey?
The Answer — Is Plumbing an Essential Service?
If you need a professional plumber to fix your plumbing system, you're in luck — plumbing is considered an essential service in Pennsylvania and New Jersey.
Plumbing falls under the construction category of businesses in both states. Additionally, the Cybersecurity Infrastructure Security Agency (CISA) — part of the Department of Homeland Security — released a memo in which they considered plumbers essential workers.
According to CISA's memo, "Workers such as plumbers, electricians, exterminators, and other service providers who provide services that are necessary to maintaining the safety, sanitation, and essential operation of residences" can stay open.
Why are Plumbers Considered Essential Workers in Pennsylvania and New Jersey?
Like CISA said, plumbing is necessary to keep your home safe and sanitary. Plumbing issues can put your family in danger.
Imagine if your sump pump didn't work. Without a functioning sump pump, your basement could flood, causing costly damage. Additionally, mold can grow and release spores, which are bad for your lungs. Family members with breathing difficulties could have serious problems.
A plumber would be able to quickly remedy your sump pump problem to keep your home safe. You're stuck at home enough already, so keeping it safe is all the more important.
Or perhaps you have trees in your yard, and the roots are growing into your pipes. When left unattended, the pipes can leak into your yard and create hazardous sinkholes.
Plumbers can help you remove the tree roots so your yard remains a safe place to be. Again, when you're under lockdown, you want to be able to blow off steam outside without worrying about sinkholes.
We live in stressful times at the moment. Don't let plumbing issues add more stress to your life. Plumbers like Barner Murphy are still open and able to restore your plumbing to normal while following all safety guidelines. Contact us today if you need your plumbing fixed.