Latest Posts
Subscribe to this blog's feed

Tuesday, November 10 2015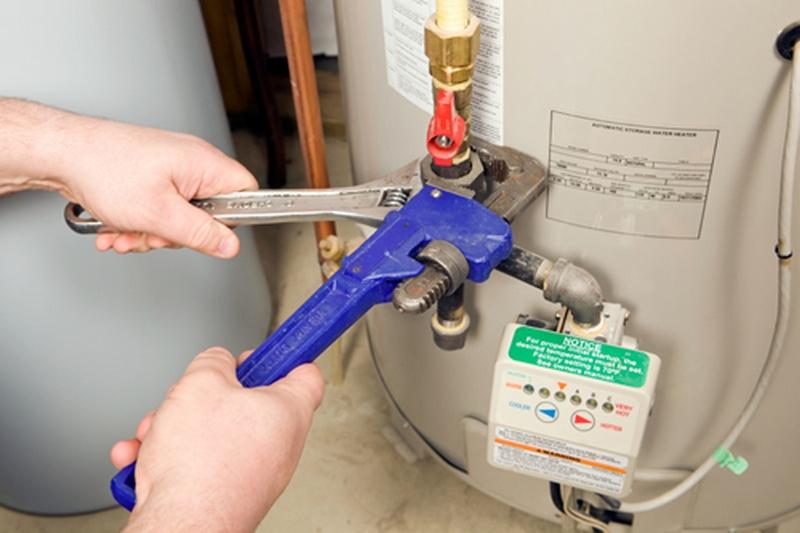 Your water heater is one of the most important parts of your plumbing system. You only need to wake up once to an ice cold shower to remember just how important it is. Yet that's not the only indicator that your water heater may need servicing. If your water looks rusty or has an odor, if you hear rumbling, popping or whining noises, or if you see water leaking around the base of the water heater, it's time to call for help. This is where Barner Murphy comes into play. Our plumbing experts will make a thorough examination of your water heater, and will explain the issue, as well as your repair options.
Barner Murphy Inc. of Levittown, specializes in professional plumbing services for the Bucks County area. We also offer a complete remodeling service, and have been serving the New Jersey, Pennsylvania and surrounding areas with quality services since 1996. Our staff takes pride in their expertise, and we work hard to ensure that you are satisfied with the end result.
If replacing your water heater is the most cost-effective solution, our technicians will walk you through the various types of water heaters and the features of each so that you can make the selection that's right for you. There are several options, including conventional tank water heaters, solar water heaters, and tankless water heaters. Whichever type you choose, our experienced plumbers will complete the replacement process with confidence and ease. They will remove the old unit, perform the professional installation, and clean up when they're finished.
Conventional water heaters are powered by either electricity or natural gas. Tanks range in capacity from 20 to 100 gallons. Solar water heaters are an economical, eco-friendly option because they utilize the power of the sun. Tankless water heaters are another energy-efficient, greener option. These water heaters heat the water directly as you need it, saving both energy and money. The qualified professionals at Barner Murphy will help you decide which water heater is best for your needs.
Water heater replacement and repair costs can be expensive, sometimes exceeding $1,000 depending on the size, fuel type, model, and accessibility of your appliance. Water heater problems can be caused by a number of different factors. The most common include water quality, age of water heater, location of water heater, and usage. Let the folks at Barner Murphy handle all of your Bucks County plumbing needs. We offer a unique, personable approach to our plumbing service by providing our clients with a reliable, professional, trustworthy experience that will make you want to call us back.