Latest Posts
Subscribe to this blog's feed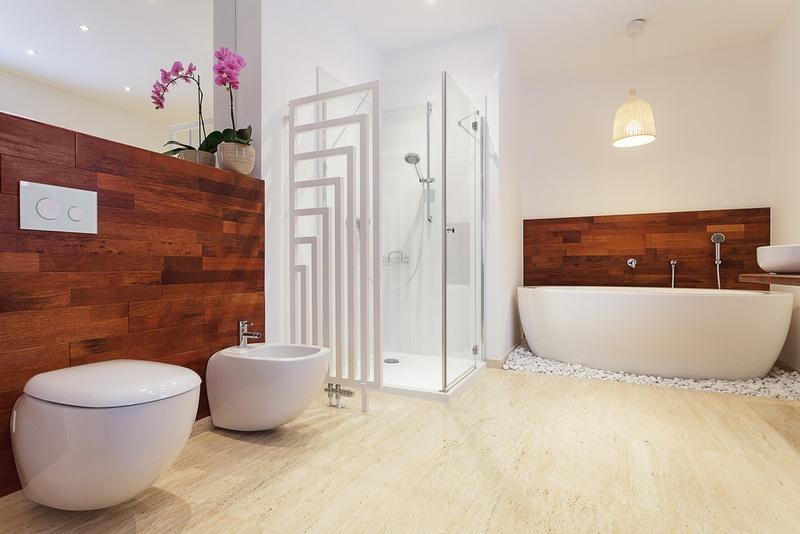 Are you a homeowner in the process of a bathroom remodel? Maybe you're getting ready for an upgrade, and need a professional eye to guide you through the process. Barner Murphy proudly serves Bucks County, and specializes in professional plumbing services. We offer a complete remodeling service, and have been serving the New Jersey, Pennsylvania and surrounding areas with quality services since 1996.
When it comes to home remodeling projects, bathroom upgrades continue to steal the show, and are becoming even more popular than kitchen renovations. With so many resources and choices out there, it's no wonder that homeowners are enjoying the new bathroom trends. Some of these trends are worth noting, and can be incorporated into your bathroom remodel in a way that adds style and flair. Transitional and contemporary style bathrooms are getting more attention than traditional designs, and a few of the trends are noted below.
Focal points
Trends now suggest that focal points in the bathroom are popular. The idea is to make an intentional effort to create a point for the eye to be drawn to when you walk in the bathroom. Some homeowners master this feat by installing walk-in showers and freestanding tubs. There are many ways to incorporate a focal point into the remodeling process. Color, hardware and vanities are all examples of possible focal points.
Modern metallics
Upgrading your bathroom hardware is an easy way to add visual appeal and style to any bathroom. Oil-rubbed bronze and brushed nickel are just two metals that come in appealing colors and textures, and seem to be some of the most popular options. Updating faucets is another way to upgrade with style.
Heated floors
While heated floors might seem too luxurious for some homeowners, they can be a life-changing upgrade in colder climates. What's more, installing heated floors is a great option for those who are looking to add to the overall value of their home. Heated floors can also help you save money by allowing you to keep the temperature in your home lower during the colder months of the year, without having to worry about their floors being cold.
Energy and water savers
Energy savers are also big in 2016 trends. Many companies are now designing efficient showerheads. Most are simple for the average homeowner to install and they come in a variety of styles. Some homeowners opt for low flow heads that doesn't require a lot of water use. These types of showerheads are great for efforts toward going green.
Low-flow toilets
Low-flow toilets are also popular. One of the most popular options is the Kohler dual flush toilet. There are two flush buttons, and one releases much less water when a small volume is needed.
Touch-activated faucets
Touch-activated faucets are also big. A touch faucet is easy to turn on with a wrist or forearm and because your hands are free, it cuts down on messes. Also popular in 2016 trends is motion-activated lighting. These lights turn on as soon as you step into the bathroom and turn off when you leave.