Latest Posts
Subscribe to this blog's feed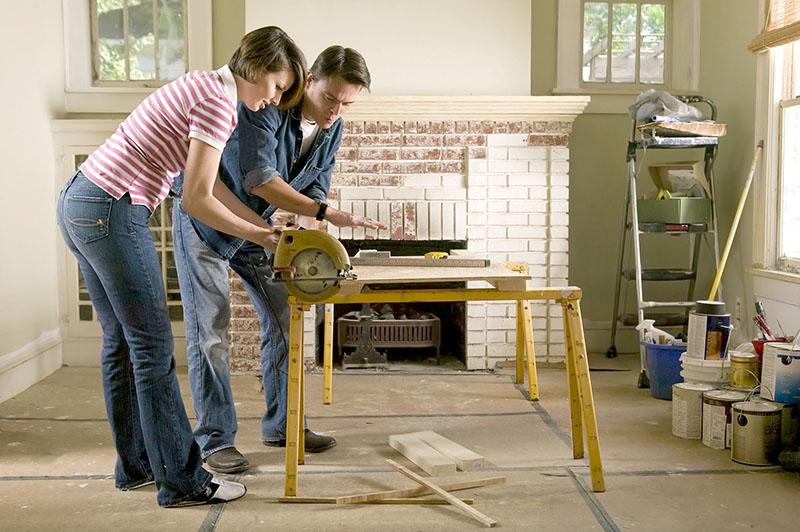 Have you been looking at your house lately, thinking of new ways to spruce up the kitchen, or maybe new ways to deck out the basement? If so, then you aren't alone. Most homeowners go through a period where they decide that it would be fun, or maybe just necessary, to begin a home renovation project. Maybe you have a room that needs attention because it was never used previously. Or maybe you had some water damage to a room and really just need to renovate so that it remains safe and livable. Whatever your unique situation, Barner Murphy understands that it's important to follow your instinct and start a renovation project when the time is right.
Beginning the actual renovation is one of the trickiest steps. Nobody has a perfect home. Yet sometimes you don't realize all of your home's imperfections until you decide to take on a renovation project. For many people, the annoyances that most often prompt a renovation are worn, outdated tiles, low ceilings, damaged or dated cabinets in the kitchen space, and sometimes even electrical outlet issues. Everyone's home is different, so it's important to make a list and decide which room, or rooms, you want to tackle first, and what major goals you have in mind for the renovation.
Another aspect of DIY home renovating involves what most contractors refer to as dependencies. The most common dependencies in homes are cabinetry and tile because in most cases tile is installed after cabinetry. That being said, if you decide to change the cabinetry layout, you will often need to redo the tile work, as well. In essence, a cabinetry renovation and a tile renovation often go hand in hand, so you should plan on completing both, together, as part of a DIY renovation.
One of the most helpful and exciting parts of a home renovation project is the dreaming phase. In this stage, you'll want to hash out all of your ideas for what the renovation should look like. What kind of completed project do you envision? How long do you estimate the project will take? It's a good idea to give yourself a flexible time frame to account for any issues that might arise. Many homeowners like to browse the local bookstore in the home improvement book or magazine section to garner ideas. Others like to seek creative inspiration online through sites such as Pinterest or Houzz. Barner Murphy of Bucks County is always happy to step in if you find that you need some assistance with any phase of your DIY renovation project.