Latest Posts
Subscribe to this blog's feed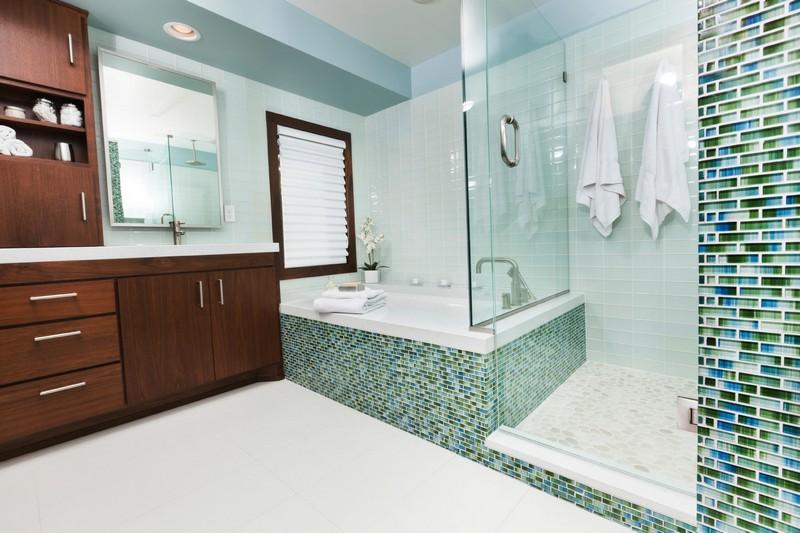 Thinking about redesigning your bathroom and want to know how to do it right? At Barner Murphy, we help all of our customers find the best bathroom designs and remodeling trends that pay off for years in the future. There is no shortage of design options when it comes to a bathroom remodeling project, and at Barner Murphy, we help our customers in New Jersey, Pennsylvania find the best materials and designs for their individual project needs.
Your next bathroom design and remodel project can be a creative and rewarding experience. At Barner Murphy, we work hard to help each one of our customers find exactly what works for them when it comes to bathroom designs sand remodeling ideas. Keeping up on the trends is important for some homeowners, and at Barner Murphy, we outline a few of the current bathroom design and remodeling trends to help you find what works best for your individual needs.
1. Use your space efficiently.
There are a multitude of ways to create an inviting bathroom in your residence. One method that has lots of success is minimization. While bathrooms of the past used to rely on enormous tubs ad huge open spaces for their appeal, the bathrooms of today tend to be more simplistic in both their means and their design. Trends now point toward smaller bathrooms with a focus on efficiency and minimized luxury. You can make a small bathroom comfortable as opposed to cramped by utilizing your space efficiently. Smaller toilets are often installed, and space-saving walk-in showers are often added, as well.
2. Utilize technology.
More homeowners are catching on to the trend of high tech toilets. The high-tech toilet often includes such characteristics as automatic lid openers, seat warmers, adjustable air dryers and built-in deodorizers. Some of the trending toilets even show wireless music players that turn on when the toilet lid is opened and turn off when it is closed.
3. Aim for strategic lighting.
Trends now include lighting schemes that make the space more functional. More creative techniques are being utilized, and at Barner Murphy we can show all of our customers in the Pennsylvania and New Jersey area how these trends can pay off with higher home value and more efficient use of space. Fixtures and dimmers are big trends, as are additions like light bars and wall sconces.