Latest Posts
Subscribe to this blog's feed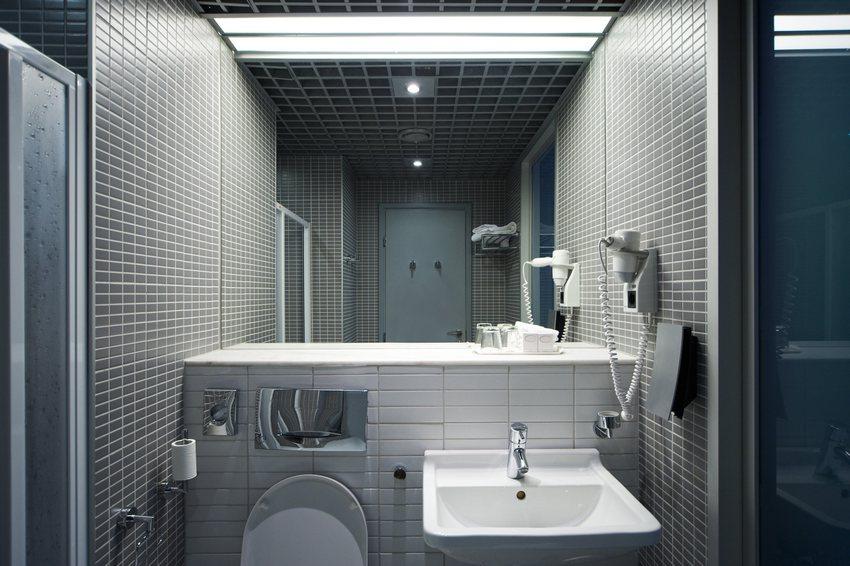 Do you like the look of beautiful tile in your bathroom? Many people love the design options offered with tile, but they are less excited over the grout maintenance. Grout is important because it keeps your tiles in place. Yet it is porous and light-colored, making it susceptible to both water damage and staining.
Fresh grout looks appealing, but it can quickly become mildewed and stained without proper maintenance. It can also become cracked, which allows water to seep behind the walls and cause damage. At Barner Murphy, we help all of our customers with plumbing maintenance and services. If you want to find out how to keep your grout looking beautiful, just follow a few of our quick tips.
Wipe and spray regularly.
One of the best ways to keep your grout in tip-top shape is through daily wiping and spraying. This will keep your tiles clean and will prevent premature damage and staining. It will also save you a lot of trouble in the long run. A good squeegee is easy to use and works like a charm. Simply run the squeegee over your tile after each bath or shower. This will remove excess water. Then, spray your tile with a mild shower cleaner and
Try to give your bathroom a deep clean at least once a week. This will keep your walls clean and fresh by removing the body oils and dirt that accumulate on the surfaces. Using a simple baking soda and water paste, rub into the grout with a used toothbrush and then rinse with water. You can use hydrogen peroxide for tougher stains but be mindful of not mixing it with vinegar.
Sometimes, baking soda and water aren't enough. This is sometimes the case with tougher, deeper stains. If you need to resort to bleach, try using a bleach pen which will allow you to reach smaller spaces without compromising any surface area. Bleach is good for those times when you need just a little more cleaning strength.
If you decide that your tile really needs an overhaul, you might want to consider an oxygen-type powdered bleach. This is gentler on your tile than the liquid form and it is usually strong enough to treat the stains in question. Follow the manufacturer's directions and mix it in a well-ventilated area. Apply with a brush, let it stand for about fifteen minutes and then rinse with water.
Sometimes, nothing works on those tough stains. In these cases, you might want to consider grout renewal. This allows you to either renew the color of your original grout or change it to something darker. It will also help extend the life of your grout for years to come.
If your grout begins to flake or if tiles become loose, you'll want to consider changing your grout. You should change your grout at the first sign of breakage because water can seep into your walls and create significant damage. Some people take the opportunity to change their grout and select new tile colors or designs while they're' at it. You can lay grout and install tiles on your own or you can call a trusted professional like Barner Murphy.