Latest Posts
Subscribe to this blog's feed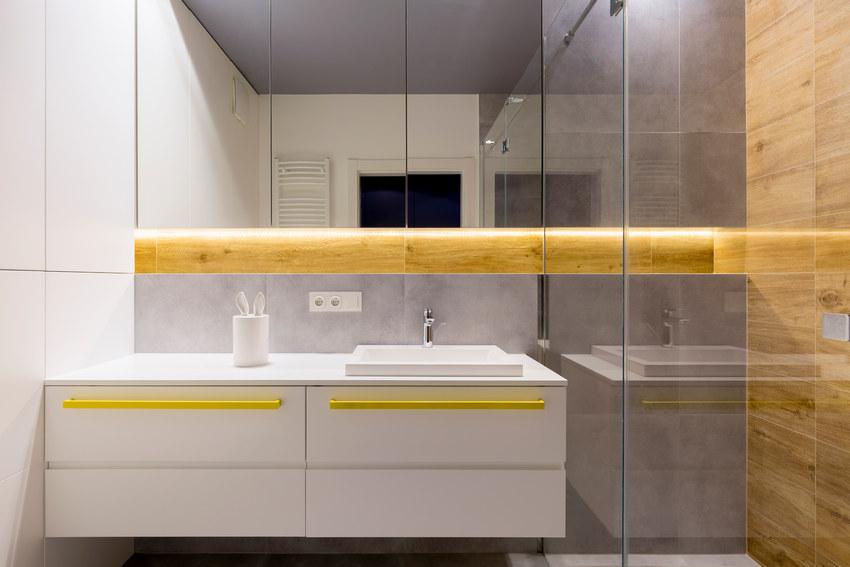 There's no such thing as the perfect bathroom. There's always a nook that refuses to be clean, or the cabinets don't quite line up, or the shower just isn't the way you wanted it to be. Even those beautiful minimalist bathrooms, with their long expanses of neutral tones and subtle surfaces, can be unforgivable when it comes to maintenance. We can't cover the solutions for everything in one article, so here we will only be helping those who are feeling spatial challenges.
There are upsides to having a small bathroom — it can feel cozy, and even intimate. But when it starts to feel claustrophobic, it's time to take action. One of the easiest fixes is to use white finishes in your bathroom. The lack of color recedes on itself and opens the space up, and brightens the room so it doesn't feel so dark and cramped. If white isn't your style, almost any neutral will work as well. That goes for floors as well, so don't pick dark wood or tiles hoping to feel like your room is larger than it is. You can still use brighter and darker colors, just save that for your accents rather than your main areas.
Use mirrors and lights to your advantage. The goal here is to magnify the amount of space you have, while preventing clutter on what little space you do have available. Try a large mirror over the bathroom sink to reflect all the light and color in the room, or even a collection of little mirrors arranged in an aesthetically pleasing way. Lighting is key, especially since most small bathrooms don't have a great source of natural light. It should come from a variety of locations to brighten up the room and prevent shadowy areas.
Similar to the effect of a large mirror is that of a glass wall or door instead of a shower curtain. Shower curtains are synonymous to walls and can close off even more of your precious square footage. With a glass wall you will be able to see the entire bathroom, and it elevates the space.
If you want to add some of 2019's top bathroom trends to your space, try "floating" surfaces. That can be a ledge, or cabinet, or sink, or even toilet. It gives the illusion of opening up the floor space while still being functional and chic.
Use tiling to your advantage. The natural lines that tiling creates can be used for a variety of optical illusions. Taking tiling all the way up to ceiling in your shower keeps transitions simple, and can make the room seem taller. If your bathroom is long and tunnel-shaped, try using subway tiles on the floor going perpendicular to the longer walls to expand the width.
The most useful tip, though, is simply removing any unnecessary clutter. A neat small bathroom is one that is ten times more pleasant to be in than a messy large one. Keep your essentials like your toothbrush and towels out and accessible, but put the rest away until needed.