Latest Posts
Subscribe to this blog's feed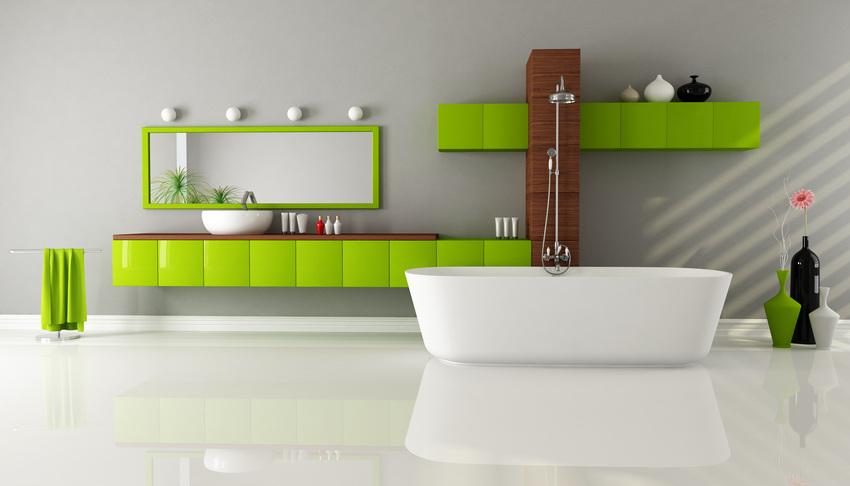 With the holiday season in full swing, you want your house to line up with the holiday spirit. Most people go all-in on the exterior of their home with lights and a wreath, as well as decorating main areas inside like the living room and dining room.
But if you really enjoy decking out your home for the holidays, why not add some holiday spirit to your bathrooms?
Spice up your bathroom's decor this holiday season with some of our favorite stylish holiday-themes bathroom ideas.
Use Red and Green Anywhere You Can
One of the easiest ways to add some holiday flair to your bathroom is to add some holiday color. Switch out your boring old white towels for some red and green ones. Add some green touches around the bathroom as well.
Here's a clever idea to make your bathroom even more cheery: wrap pieces of red felt around each toilet paper roll. Your guests will notice and appreciate these small details.
Deck the Shower Curtains
Run out of room for ornaments on your Christmas tree? Your shower curtains are an excellent place to put your overflow ornaments.
Hang these ornaments along your shower curtain rings; be sure that all ornaments are the same type for a clean look.
Add a Holiday-Themed Shower Curtain
While you're focused on the shower, why not switch it out completely for something themed for the holidays? Find a shower curtain with a holiday-themed image on it, such as a reindeer or a tree.
Holiday-themed shower curtains will definitely come in holiday colors too, adding more holiday cheer to your bathroom.
Apply a Holiday-Themed Toilet Cover
Even your toilet can add to the holiday cheer with a toilet cover. Put a holiday-themed toilet cover, such as Santa Claus, on the top of your toilet lid. Anybody who pays your bathroom a visit will crack a smile when they see it.
Hang Up Wreaths
Wreaths don't just have to go on your front door. Adding a wreath here and there in your bathroom can really enhance the holiday feel.
One good spot for a wreath, aside from the bathroom door, is on your hand towel rack. However, where you put it is ultimately up to the style of your bathroom and your personal tastes.
Hang Garlands Around the Mirror
Don't have much space in your bathroom? Look no further than your mirrors. Hanging garlands around the perimeter of your bathroom mirror conserve space without sacrificing a pleasant holiday look and feel.
Beautify Your Bathroom for the Holidays
By following some of these suggestions, you can create a beautiful holiday-themed bathroom without spending a lot of time or money.
Of course, beautifying your bathroom is only a small part of getting ready for the holidays. You'll also want to get the underlying systems, aka your plumbing, ready for the cold weather.
Call up Barner Murphy to get your plumbing system fully prepared for the winter. That way, you can enjoy your winter wonderland of a bathroom without mishap.