Latest Posts
Subscribe to this blog's feed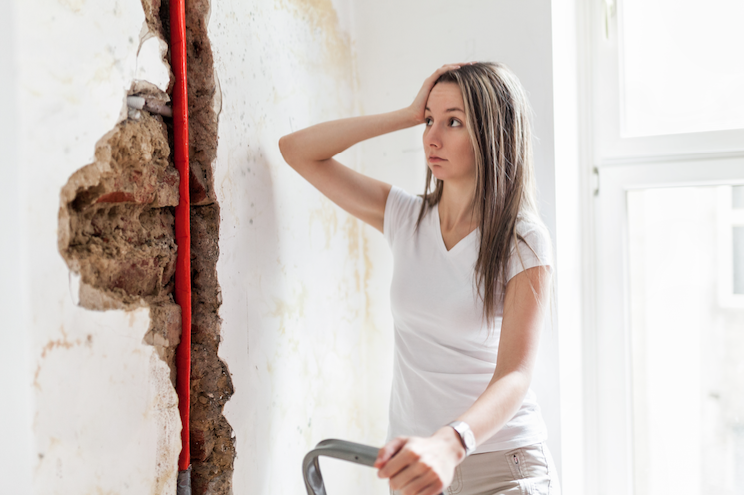 Prevent Plumbing Nightmares With These 5 Tips
Modern plumbing is a wonderful invention. However, failure to take proper care of your plumbing system can result in some nasty effects.
Prevent plumbing nightmares from occurring with these tips.
Check the Water Pressure
If your water pressure every drops significantly while showering or washing your hands, check the water immediately. This drop in water pressure could be serious. A leak in the water main will affect everything is your home; call a professional right away to handle this. If the leak is localized to a shower head or a sink, you may just need to clean the aerators.
Call a professional if you can't identify what is causing the issue.
Check for Leaks Regularly
Leaks can run up your water bill, but when left untreated for a long time, they can also cause costly damage to other systems in your home.
Inspect your faucets, under your sinks, and around your toilets regularly. If you see any water that shouldn't be there, you might have a leak.
Check appliances such as dishwashers and laundry machines as well.
If you can find the leak, repair it as fast as you can to minimize potential water damage. If you are unable to locate or fix a leak, have a professional do it as soon as possible.
Prevent Clogged Drains
Clogs are more than annoyances; they are a breeding ground for bacteria that can get into your water and cause serious health issues. Clogs may even cause leaks in other parts of your plumbing.
Do not flush anything but toilet paper and waste down toilets. Do not put anything down your sink that doesn't belong, either. Use sink guards if shaving is a cause of clogs in your home.
As for your kitchen sink: only put food down your garbage disposal that it can handle, and never pour grease or fat down your drain.
If you experience a drain clog, avoid drain cleaning chemicals. They work in the short term, but can cause your pipes to corrode. Call a professional if you are unable to unclog a drain yourself.
Clean Your Toilet Tank
Your toilet bowl accumulates bacteria, mold, mildew, and other substances over time. Since flushing your toilet causes toilet tank water to transfer to your toilet bowl, a dirty toilet tank can make cleaning the toilet bowl difficult to later on.
Clean Your Toilet Bowl
Your toilet bowl deserves a regular cleaning, too. Not just because it looks nice, but also to help your toilet function normally. Dirty toilets can clog and corrode, leading to future problems. Plus, you can more easily identify early warning signs of plumbing issues.
In particular, keep your siphon jets (the holes in the toilet rim that transfer water from the tank to the bowl) clean. You can find many solutions for cleaning your siphon jets online, or you may have a plumber look at them.
Bonus 6th tip: Call a professional plumber if you aren't sure of your ability to complete any of these tasks. Contact Barner Murphy if you're looking for a Bucks County plumber to nightmare-proof your plumbing system.