Latest Posts
Subscribe to this blog's feed

Tuesday, February 18 2020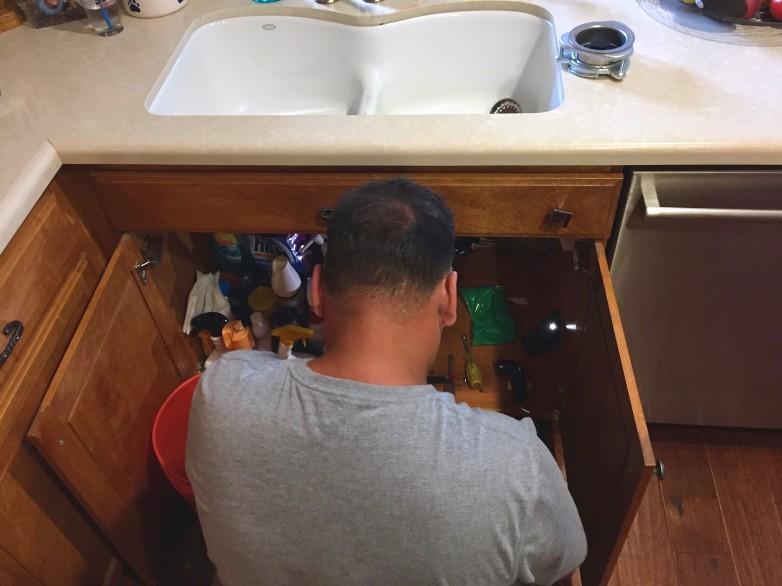 Garbage disposals do wonders for your kitchen, giving you an easy way to get rid of small food waste.
Thus, when your garbage disposal has issues, you really notice it.
Garbage disposals can experience several kinds of problems.
Here's a list of common garbage disposal issues and how you can solve them.
1. Clogged Garbage Disposal
Clogged garbage disposals are a common plumbing complaint. Most clogs are caused by one of the following:
Improper waste disposal (such as pouring grease/oils down drain)

Adding too much waste at once

Failure to run water down the drain — running hot water helps wash away bits of waste trapped in the disposal
When a clog happens, the blades are trapped. You'll hear a humming noise without the sound of blades turning.
Solving a Clogged Garbage Disposal
If your disposal has a hex hole on the bottom, you can insert an Allen wrench and turn the blades until they can rotate completely. If it doesn't have a hex hole, you'll want a dedicated garbage disposal wrench.
Run water after freeing the blades. If water doesn't pass through, fill the sink halfway and use a sink plunger until the sink drains.
If none of this works, you'll need a plumber's help.
2. Garbage Disposal Won't Turn On
A garbage disposal could fail to turn on for a few reasons. Its motor might be damaged, electric power might not be reaching it, or its overload protector may have been tripped.
Solving a Garbage Disposal That Won't Turn On
First, check the overload protector to see if it's been tripped. If it is, find the reset button on the bottom of the disposal and push it. Wait 10 minutes and try again if it doesn't stay in. Turn on the disposal once you get the button to be pressed up to see if it's working.
If not, see if the circuit-breaker has been tripped. If it hasn't, look for any loose electrical connection.
If none of these were the case, call a technician, as your disposal motor may be damaged.
3. Leaking Garbage Disposal
Garbage disposals can leak from the top, sides, and bottom.
Solving a Leaking Garbage Disposal
Top leaks are caused when the garbage disposal does not have a proper seal between it and the sink drain hole. You will have to replace whatever item is causing the imperfect seal.
If it's a side leak, then the cause is a bad connection with your dishwasher connector or drainage pipe. If it's the dishwasher connection, remove the connection and clean out the pipe and connector. Clamp them back together tightly afterwards.
If it's the drainage pipe that's causing issue, it's likely because the rubber gasket inside has been damaged in some way. Take the drainage pipe apart, clean it out, and replace the gasket; then, reconnect everything, making sure all connections are sealed tight.
Lastly, leaks from the bottom of the disposal unfortunately don't have a quick fix. See if your disposal is still within its warranty period — if so, the manufacturer should replace it for you.