Latest Posts
Subscribe to this blog's feed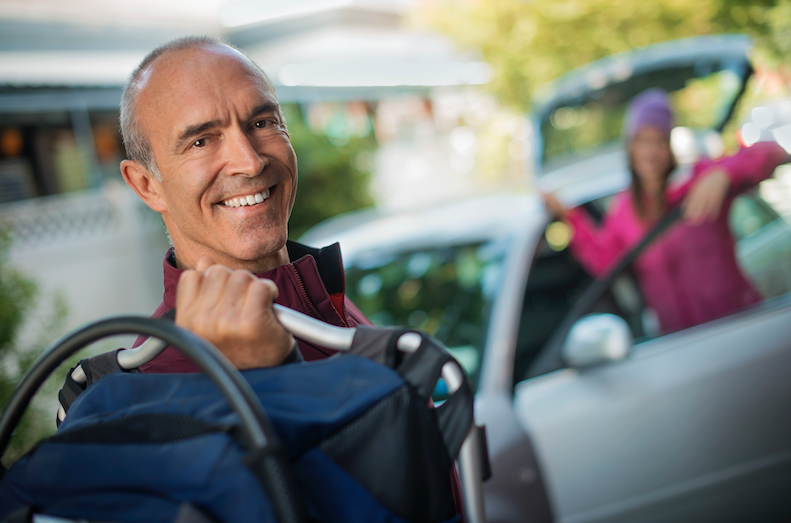 Summer's here, so you may be heading on vacation. You may already have your bags packed and one foot out the door. But before you leave for your destination, there are some plumbing tasks to handle.
Make sure you handle these plumbing priorities before you leave so that you don't return to a plumbing nightmare.
Turn Of Your Main Water Supply
One of the worst things that could happen while you're gone is a flood. Turning off your main water supply minimizes the amount of water that'll flood any part of your home if a pipe leaks or bursts.
Now, you may have a pool or sprinklers. In this case, you can turn off water to all of your indoor fixtures such as your sinks and toilets.
Check on the Sump Pump
Turning off the main water supply minimizes chances of flooding, but the sump pump insures against it in your basement. Without the sump pump, you could come home to thousands in water damage to your basement and any belongings down there — not to mention health-hazardous mold and mildew.
Check your sump pump by pouring water in it. If it kicks on, you're good to go. But if it doesn't, you'll want to have a plumber come and fix it.
Clean Your Garbage Disposal
Your garbage disposal takes a lot of abuse. Food particles can get stuck in there over time. When you're gone for a long time, leftover food particles will rot and create an unpleasant odor. Plus, these food particles create a perfect environment for bacteria, mold, or mildew growth.
You can buy special garbage disposal cleaners from the store. We'd suggest talking to a plumber to see what brand they recommend. Alternatively, you can DIY a garbage disposal cleaner using baking soda and vinegar.
Clean Drains
Like your garbage disposal, an unattended drain can cause bacteria, mold, and mildew to fester. Time to clean them.
Don't use drain cleaning products, though. That can damage your drains. Again, you can use baking soda and vinegar. However, you can always call a plumber if you don't want to DIY.
Turn Off the Water Heater
This one is less about safety and more about efficiency. If you won't be home, you can turn off the water and save on your electric or gas bill.
Electric water heaters should have a switch nearby that you can use to turn the heater off. If you have a gas heater, turn the temperature setting down all the way so that the pilot light is still on. As for the electric components in the heater, there may be a switch. Otherwise, head to the breaker and flip it off.
The last thing you want to stress about on vacation is your plumbing systems. Now is a great time to ensure everything is in good working order. The plumbing professionals at Barner Murphy can inspect all of your plumbing and fix any problems before they become big issues. Contact us today — you deserve a stress-free vacation.