Latest Posts
Subscribe to this blog's feed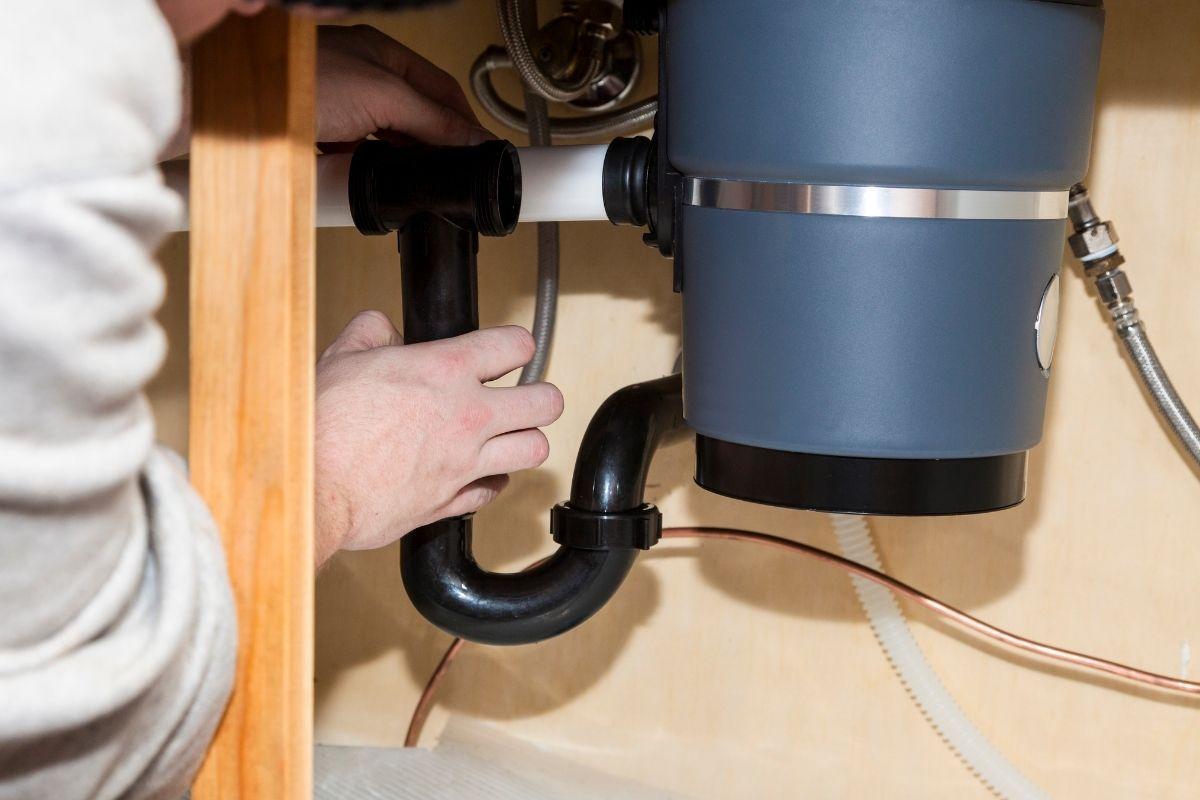 Garbage disposals are wonderful modern plumbing devices. They take a lot of abuse for us behind the scenes, helping to get rid of the waste that makes it down the sink.
It makes cleaning up after cooking or doing dishes nice and easy.
That said, garbage disposals aren't indestructible. Over time, they wear down.
Additionally, you can unknowingly cause damage by putting objects down the garbage disposal (such as grease/oil/fat, bones, and excessive coffee grounds) which may cause your garbage disposal to leak.
If you're currently dealing with a leaky garbage disposal, or you want to be prepared in case it ever happens to you, keep on reading. We'll explain why garbage disposal might be leaking from the top, bottom, or side, and how to fix it in each cast.
Leaking From the Top
Your sink connects to your garbage disposal via an object called a sink flange. As water and waste flow down your sink, this flange can experience corrosion.
If your disposal is leaking from the top, then in most cases, it's because the flange is corroded.
To remedy the problem, you'll have to go in and reseal the flange. To do so, all you need is a screwdriver. Just tighten the screws on the flange and you should be good to go.
If the leaking doesn't stop, it might be time to rely on an expert from Barner Murphy.
Leaking From the Bottom
A leak from the bottom is often due to wear on a pipe's inner seal. Once again, water and other materials that flow through the sink and disposal can wear down this seal, creating the opportunity for leaking.
Now, unless your warranty hasn't expired, fixing this leak might not be worth the time, money, and effort. You'd probably be better off getting new garbage disposal that'll last you for a long time.
Side Leaks
Side leaks often come from the area where drain lines connect with your garbage disposal. The leak is caused by a loose connection here.
There are two drains connected to your garbage disposal. Here is how to fix each one.
Dishwasher: Tighten the screw on the clamp that connects the lines from your dishwasher to your garbage disposal.
Main sewer: Tightening the screws here may also work. However, if it doesn't, you might need to replace the rubber gasket — something a plumber can help with.
Have you tried any of these fixes for your disposal, yet you can't seem to solve the issue? Or perhaps you don't want to accidentally damage something in your disposal?
No worries — Barner Murphy is here to help. Our plumbing specialists can diagnose and fix the issue fast so you can get on with your life. Contact us today if you're interested in our expert plumbing services.