Latest Posts
Subscribe to this blog's feed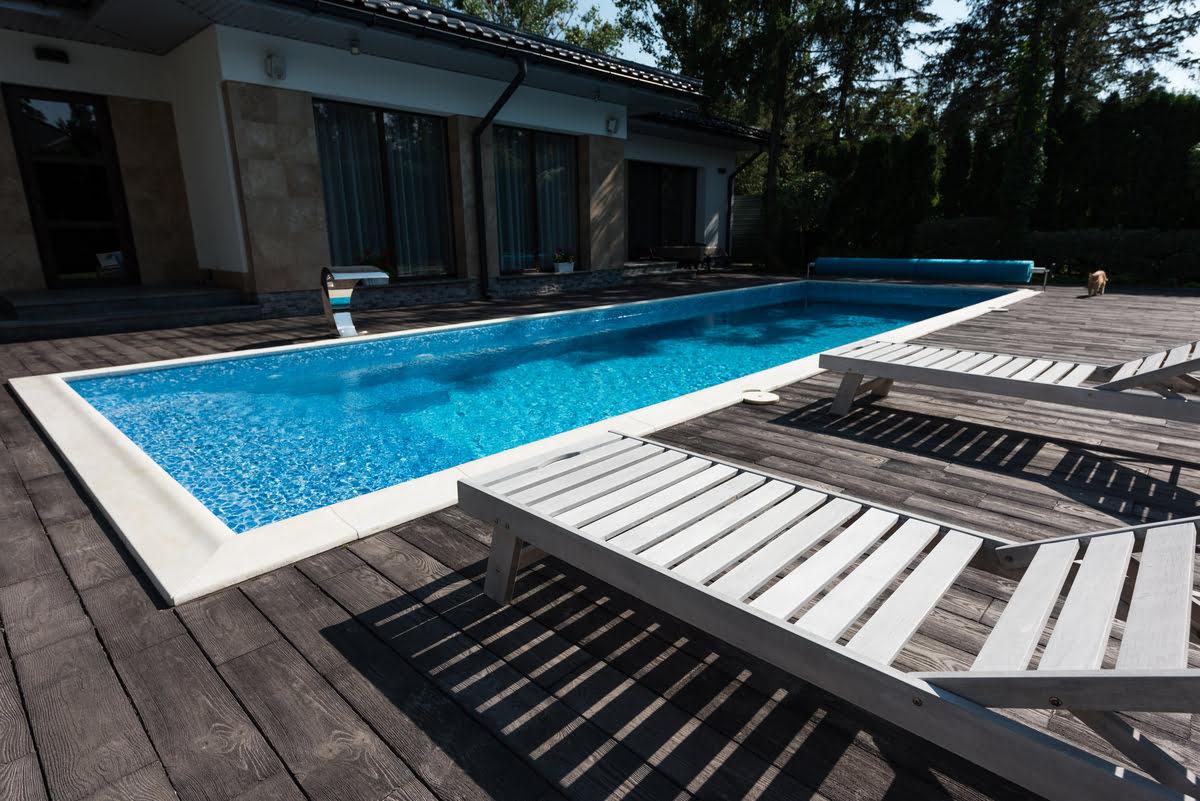 If you're looking to install a swimming pool at your home, you may quickly become overwhelmed at all your options (or at the fact that there are so many options at all).
There are a lot of considerations to make when choosing a pool type, from your budget to local codes to the space you have.
To help you out, here's a quick guide to various popular types of pools.
Above-Ground
Above-ground pools are generally one of the more affordable types (other than an inflatable kiddie pool). As the name implies, they are above-ground. To enter, you use a short ladder or set of stairs.
Some benefits include:
● Relatively inexpensive
● Portable
● More adaptable to varying types of land
● You can add a deck later and still save money compared to other pool types
Family/Recreational
If you've got a bigger budget and a family to satisfy, the recreational pool might be the way to go. These often come with slides, as well as other fun stuff like boulders, plants, and basketball hoops.
These provide a good amount of room for swimming as exercise on your own, while also allowing for the whole family to get in on some fun in the water.
Architectural
Architectural pools focus more on style. They have defined structure and lines, often matching the house they belong to.
As the name implies, these pools are often designed by architects. They may even be built at the same time as the home itself (if the home is custom-built), allowing for the pool to match.
Naturally, these tend to be pricey, as pools go.
Infinity
Infinity pools are called this name because one of the edges "vanishes". This edge often overlooks some sort of drop, rather than simply being connected to concrete like other pools. It's supposed to look like the water is dropping off the edge from your point of view at the home, even though the water isn't.
These pools are best suited for homes at higher elevations that offer a beautiful view. They're always custom-built and on the higher end of pool pricing.
Indoor
Indoor pools are pretty straightforward — they're pools that are inside. They've got walls and a roof.
They're generally simple in shape and structure, with the focus more on utility than style.
Since they're inside, you can use them at any time of the year. Thus, they're good for anyone who trains as a swimmer or enjoys swimming as exercise year-round.
You will need to spend extra on the indoor space (if you don't already have it), but heating costs will be much lower since it's inside.
Spool
What do you get when you combine a spa and a pool?
A spool.
These are great for people who want a pool more for relaxation or cooling off, rather than exercising or having a party. Naturally, they're much cheaper than true pools, given the small size.
There's a lot of plumbing work associated with getting a pool, regardless of the style you get. If you need help with any pool-related plumbing issues, don't hesitate to reach out to Barner Murphy. Contact us today!