Latest Posts
Subscribe to this blog's feed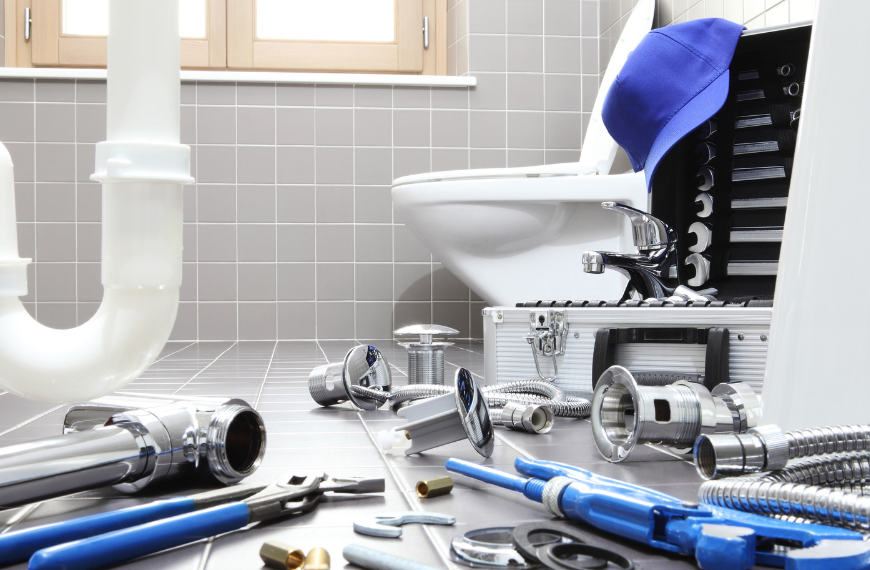 The plumbing system in a home may easily be taken for granted. That is, as long as toilets and sinks smoothly function and your water heater does not make those odd banging, popping, or rumbling noises, right? Some of these plumbing myth statements are a fact and some aren't. Are you able to tell the difference? Understanding the difference between the following 5 home plumbing myths and the truth will save you money and make your life easier.
Tablets that contain bleach are safe for your toilet
The answer to that plumbing myth is an absolute no. While you might pour bleach into the basin to clean it, do not use tablets that contain bleach inside your tank. Eventually, the bleach will degrade the working elements of your toilet.
Flushable wipes are safe for your toilet
You've likely heard this plumbing myth before (most likely in the ads). "Flushable wipes are safe to be flushed down a toilet – approved by plumbers!" Well, we don't approve. Just like any other items, like feminine products, paper towels, and ear swabs, they are NOT made to be flushed. You might get away with it, but you might now. So why risk it?
A rumbling and banging water heater is going to blow up
If the water heater makes popping, banging, and rumbling sounds, there isn't any alarm of it blowing up. The concept behind the grumbling old water heater is caused once the heating component heats the water in the lower part of the tank and produces bubbles. These bubbles rise through layers of buildup and sediment. It's the cause of the sound.
While a loud water heater is not an impending risk of blowing up, it means that the water heater must be serviced by a professional to check components and clean the tank. When was the last time the water heater was serviced?
A leaking faucet isn't any big deal
The idea that a leaking faucet isn't any big deal, nor any cause for concern is an expensive plumbing myth. A faucet dripping at a rate of every one-second wastes around 3,000 gallons of clean, fresh water every year. That is roughly 180 showers! According to the EPA (Environmental Protection Agency), leaking faucets may account for almost 10% of a water bill. Furthermore, a leaking faucet is an issue that will only grow worse. So, get that leaky faucet repaired! It's a quick and easy fix for us!
A lot of plumbing projects are DIY fixes
That statement depends upon a person's aptitude for repairing things around the house. But when it comes to plumbing, you need the tools, experience, and knowledge for the majority of plumbing repair projects. Of course, using a plunger or insulating pipes might be done by the average individual. But tasks like repairing leaks and replacing appliance parts must be done by a professional, not to mention the more technical plumbing fixes that might arise. Those DIYs can cost you A LOT down the road. Trust us, we've seen it before.
Contact Barner Murphy of Bucks County, PA Today!
Our plumbing specialists will bring out the best in your home. If you have any plumbing issues, contact us today. You can reach our plumbing professionals by phone at 215-945-8560 or fill out our easy inquiry form.