Latest Posts
Subscribe to this blog's feed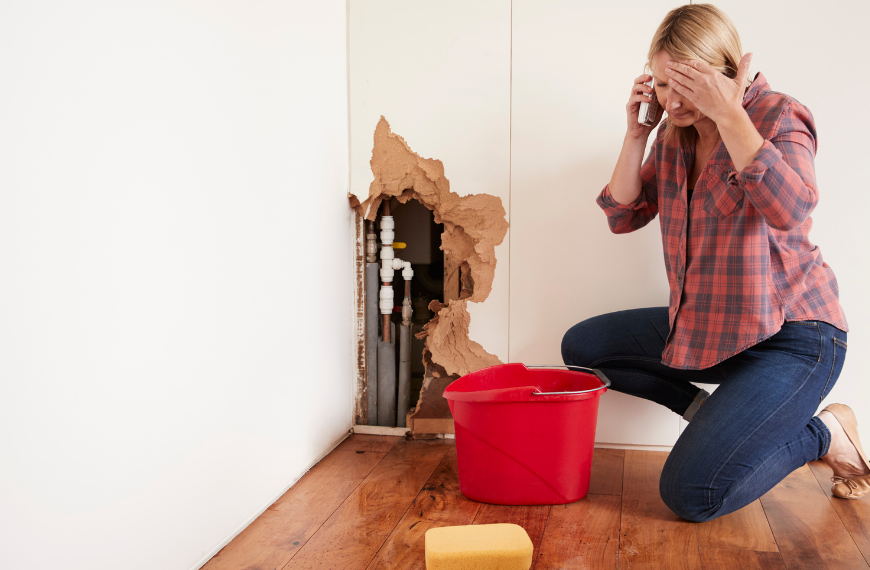 No one expects a plumbing problem. When there's a predicament with water, sewers, faucets, etc. it's easy to have a knee-jerk reaction and call for immediate help. Your mind races worrying about water damage, getting a shower, clean drinking water, etc.
Now let's face it, 24-hour emergency service typically carries a high price tag. With over 20 years of industry experience, we at Barner Murphy have seen also companies take advantage of an obviously "plumb panicked" client. After you've paid hundreds of dollars more than necessary, it's typically too late to get any of that money back.
To our thinking, your best line of defense is being informed. We want to create a foundation of trust and professionalism, and education is part of that picture. So, today, we want to share with you what constitutes a real plumbing emergency vs. something that can wait a bit.
Common Plumbing Emergencies
Before diving into specifics, it's important for you to know that some types of plumbing repairs can only be performed by a town, city, or county professional. Good examples are sewer lines and water mains. It will do you no good to hire a plumber. They'll charge you for the service call, and direct you to the proper authority.
Water problems inside the house are a different problem. The most common calls we receive consist of:
Leaks: In instances where your toilet overflows or the washing machine hose fails go ahead with a call for help, especially if the situation just keeps getting worse. On the other hand, you can handle a leaky faucet by closing off the water on that pipe. Now you're ready to assess the situation further.
Ruptured pipes. For now, turn off the water and get items easily damaged by water away from the area.
Sewer backups: If you flush the toilet and the water appears in the shower, you need help right away. Sewer backups not only cause damage, but they are a health hazard.
Water heaters: They leak or fail. This is a good reason to call a professional as it's a situation that can create extensive damage to your home quickly. Go into this knowing you may need a replacement.


Fixing it Yourself?
Some people have the skills and tools for small plumbing repairs or temporary solutions. If you are not one of them, now is NOT the time to take up a new hobby. You can actually make matters worse.
Calling in the Calvary
Once you've assessed your situation, it's time to make a few calls. It really pays to shop around unless you have a trusted company on speed dial. Make sure to have as many details as possible for the conversation and ask for an estimate. If they decline, it's a red flag. Good professionals know the base cost for most repairs.
They won't typically guarantee that cost, however, until they have eyes on the situation, knowing a lot of other things might be part of the problem. You will also want to know about their service fees, and any fees if they have to return to complete a job.
The Barner Murphy Difference
If you're in the Levittown, PA area, give us a call at 215-945-8650. We're happy to answer any questions promptly so you can get your house back on track.
For other services, you can use that number or fill out our online contact form. Our dependable professionals will get back to you with the answers you need.